Fri, 18 January 2019
Bad at Sports Episode 673: Brian Belott and Matthew Thurber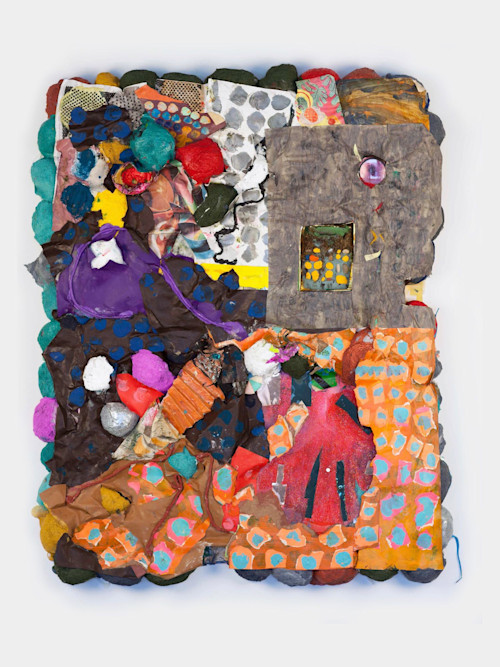 Brian Belott and a casual drop in by Matthew Thurber? Hell yes.This episode almost has too much artist! join us for this ruckus romp through Belott's painting practice, commitment to children's art, and improv performances. This interview recorded live at NADA Miami a little longer ago than Duncan would like to admit.
our friends at Blick...
http://www.dickblick.com/stores/coupons/badatsports
---
Mon, 14 January 2019
Bad at Sports Episode 672: BFAMFAPhD redux because we can!
Duncan catches up with two of the members of BFAMFAPhD for a chat about the upcoming event series, which for those of you in NYC starts friday with MAKING & BEING.
Conversations about Art & Pedagogy
co-presented by BFAMFAPhD & Pioneer Works, hosted by Hauser & Wirth, with media partners Bad at Sports and Eyebeam.
image credit...
BFAMFAPhD, Making and Being Card Game, print version, 2016-2018, photograph by Emilio Martinez Poppe.
Full details below...
____________________________
Hauser & Wirth
BFAMFAPhD is a collective that employs visual and performing art, policy reports, and teaching tools to advocate for cultural equity in the United States.
Pioneer Works is a cultural center dedicated to experimentation, education, and production across disciplines.
Contemporary art talk without the ego, Bad at Sports is the Midwest's largest independent contemporary art podcast and blog.
Eyebeam is a platform for artists to engage society's relationship with technology.
Access info:
The event is free and open to the public. RSVP is required through www.hauserwirth.com/events.
The entrance to Hauser & Wirth Publishers Bookshop is at the ground floor and accessible by wheelchair. The bathroom is all-gender. This event is low light, meaning there is ample lighting but fluorescent overhead lighting is not in use. A variety of seating options are available including: folding plastic chairs and wooden chairs, some with cushions.
This event begins at 6 PM and ends at 8 PM but attendees are welcome to come late, leave early, and intermittently come and go as they please. Water, tea, coffee, beer and wine will be available for purchase. The event will be audio recorded. We ask that if you do have questions or comments after the event for the presenters that you speak into the microphone. If you are unable to attend, audio recordings of the events will be posted on Bad at Sports Podcast after the event.
Parking in the vicinity is free after 6 PM. The closest MTA subway station is 23rd and 8th Ave off the C and E. This station is not wheelchair accessible. The closest wheelchair accessible stations are 1/2/3/A/C/E 34th Street-Penn Station and the 14 St A/C/E station with an elevator at northwest corner of 14th Street and Eighth Avenue.
____________________________
"While knowledge and skills are necessary, they are insufficient for skillful practice and for transformation of the self that is integral to achieving such practice."
- Gloria Dall'Alba
BFAMFAPhD presents a series of conversations that ask: What ways of making and being do we want to experience in art classes? The series places artists and educators in intimate conversation about forms of critique, cooperatives, artist-run spaces, healing, and the death of projects. If art making is a lifelong practice of seeking knowledge and producing art in relationship to that knowledge, why wouldn't students learn to identify and intervene in the systems that they see around them? Why wouldn't we teach students about the political economies of art education and art circulation? Why wouldn't we invite students to actively fight for the (art) infrastructure they want, and to see it implemented?
The series will culminate in the launch of Making and Being, a multi-platform pedagogical project that offers practices of collaboration, contemplation, and social-ecological analysis for visual artists. Making and Being is a book, a series of videos, a deck of cards, and an interactive website with freely downloadable content created by authors Susan Jahoda and Caroline Woolard with support from Fellow Emilio Martinez Poppe and BFAMFAPhD members Vicky Virgin and Agnes Szanyi.
____________________________
SCHEDULE
____________________________
Modes of Critique
What modes of critique might foster racial equity in studio art classes at the college level?
Friday 1/18 from 6-8pm
Billie Lee and Anthony Romero of the Retooling Critique Working Group
Respondent: Eloise Sherrid, filmmaker, The Room of Silence
Billie Lee is an artist, educator, and writer working at the intersection of art, pedagogy, and social change. She holds a BFA from the Rhode Island School of Design, an MFA from Yale University, and is a doctoral candidate at the University of Hawai'i at Mānoa in American Studies. She has held positions at the Queens Museum, the Yale University Art Gallery, Doris Duke Foundation for Islamic Art, University of New Haven, University of Hawai'i at Mānoa, and is currently an Assistant Professor of Art History at Hartford Art School.
Anthony Romero is an artist, writer, and organizer committed to documenting and supporting artists and communities of color. Recent projects include the book-length essay The Social Practice That Is Race, written with Dan S. Wang and published by Wooden Leg Press, Buenos Dias, Chicago!, a multi-year performance project commissioned by the Museum of Contemporary Art Chicago and produced in collaboration with Mexico City based performance collective, Teatro Linea de Sombra. He is a co-founder of the Latinx Artists Retreat and is currently a Professor of the Practice at The School of the Museum of Fine Arts at Tufts University.
Judith Leemann is an artist, educator, and writer whose practice focuses on translating operations through and across distinct arenas of practice. A long-standing collaboration with the Boston-based Design Studio for Social Intervention grounds much of this thinking. Leemann is Associate Professor of Fine Arts 3D/Fibers at the Massachusetts College of Art and Design and holds an M.F.A. in Fiber and Material Studies from the School of the Art Institute of Chicago. Her writings have been included in the anthologies Beyond Critique (Bloomsbury, 2017), Collaboration Through Craft (Bloomsbury, 2013), and The Object of Labor: Art, Cloth, and Cultural Production (School of the Art Institute of Chicago and MIT Press 2007). Her current pedagogical research is anchored by the Retooling Critique working group she first convened in 2017 to take up the question of studio critique's relation to educational equity.
The Retooling Critique Working Group is organized by Judith Leemann and was initially funded by a Massachusetts College of Art and Design President's Curriculum Development Grant.
Eloise Sherrid is a filmmaker and multimedia artist based in NYC. Her short viral documentary, "The Room of Silence," (2016) commissioned by Black Artists and Designers (BAAD), a student community and safe space for marginalized students and their allies at Rhode Island School of Design, exposed racial inequity in the critique practices institutions for arts education, and has screened as a discussion tool at universities around the world.
__________________________
Artist-Run Spaces
How do artists create contexts for encounters with their projects that are aligned with their goals?
Friday 2/1 from 6-8pm
Linda Goode-Bryant, Heather Dewey-Hagborg, and Salome Asega
Linda Goode-Bryant is the Founder and President of Active Citizen Project and Project EATS. She developed Active Citizen Project while filming the 2004 Presidential Elections and developed Project EATS during the 2008 Global Food Crisis. She is also the Founder and Director of Just Above Midtown, Inc. (JAM), a New York City non-profit artists space. Linda believes art is as organic as food and life, that it is a conversation anyone can enter. She has a Masters of Business Administration from Columbia University and a Bachelor of Arts Degree in painting from Spelman College and is the recipient of a Guggenheim Fellowship and a Peabody Award.
Heather Dewey-Hagborg is a transdisciplinary artist who is interested in art as research and critical practice. Heather has shown work internationally at events and venues including the World Economic Forum, the Shenzhen Urbanism and Architecture Biennale and PS1 MOMA. Her work is held in public collections of the Centre Pompidou, the Victoria and Albert Museum, and the New York Historical Society, and has been widely discussed in the media, from the New York Times to Art Forum. Heather is also a co-founder of REFRESH, an inclusive and politically engaged collaborative platform at the intersection of Art, Science, and Technology.
Salome Asega is an artist and researcher based in New York. She is the Technology Fellow in the Ford Foundation's Creativity and Free Expression program area, and a director of POWRPLNT, a digital art collaboratory in Bushwick. Salome has participated in residencies and fellowships with Eyebeam, New Museum, The Laundromat Project, and Recess Art. She has exhibited and given presentations at the 11th Shanghai Biennale, Performa, EYEO, and the Brooklyn Museum. Salome received her MFA from Parsons at The New School in Design and Technology where she also teaches.
____________________________
Building Cooperatives
What if the organization of labor was integral to your project?
Friday 2/22 from 6-8pm
Members of Meerkat Filmmakers Collective and Friends of Light
Meerkat Media Collective is an artistic community that shares resources and skills to incubate individual and shared creative work. We are committed to a collaborative, consensus-based process that values diverse experience and expertise. We support the creation of thoughtful and provocative stories that reflect a complex world. Our work has been broadcast on HBO, PBS, and many other networks, and screened at festivals worldwide, including Sundance, Tribeca, Rotterdam and CPH:Dox. Founded as an informal arts collective in 2005 we have grown to include a cooperatively-owned production company and a collective of artists in residence.
Friends of Light develops and produces jackets woven to form for each client. We partner with small-scale fiber producers to source our materials, and with spinners to develop our yarns. We construct our own looms to create pattern pieces that have complete woven edges (selvages) and therefore do not need to be cut. The design emerges from the materials and from methods developed to weave two dimensional cloth into three dimensional form. Each jacket is the expression of the
collective knowledge of the people involved in its creation. Our business is structured as a worker cooperative and organized around cooperative principles and values. Friends of light founding members are Mae Colburn, Pascale Gatzen, Jessi Highet and Nadia Yaron.
____________________________
Healing and Care (OFFSITE EVENT)
How do artists ensure that their individual and collective needs are met in order to dream, practice, work on, and return to their projects each day?
Thursday 2/28 from 6-8pm
Adaku Utah and Taraneh Fazeli
NOTE this event will be held at 151 West 30th Street # Suite 403, New York, NY 10001
Adaku Utah was raised in Nigeria armed with the legacy of a long line of freedom fighters, farmers, and healers. Adaku harnesses her seasoned powers as a liberation educator,healer, and performance ritual artist as an act of love to her community. Alongside Harriet Tubman, she is the co-founder and co-director of Harriet's Apothecary, an intergenerational healing collective led by Black Cis Women, Queer and Trans healers, artists, health professionals, activists and ancestors. For over 12 years, her work has centered in movements for radical social change, with a focus on gender, reproductive, race, and healing justice. Currently she is the Movement Building Leadership Manager with the National Network for Abortion Funds. She is also a teaching fellow with BOLD (Black Organizing for Leadership and Dignity) and Generative Somatics.
Taraneh Fazeli is a curator from New York. Her multi-phased traveling exhibition "Sick Time, Sleepy Time, Crip Time: Against Capitalism's Temporal Bullying" deals with the politics of health. It showcases the work of artists and groups who examine the temporalities of illness and disability, the effect of life/work balances on wellbeing, and alternative structures of support via radical kinship and forms of care. The impetus to explore illness as a by-product of societal structures while also using cultural production as a potential place to re-imagine care was her own chronic illnesses. She is a member of Canaries, a support group for people with autoimmune diseases and other chronic conditions.
____________________________
When Projects Depart
What practices might we develop to honor the departure of a project? For example, where do materials go when they are no longer of use, value, or interest?
Thursday 3/14 from 6-8pm
Millet Israeli and Lindsay Tunkl
Millet Israeli is a psychotherapist who focuses on the varied human experience of loss. She works with individuals and families struggling with grief, illness, end of life issues, anticipatory loss, and ambiguous loss. Her approach integrates family systems theory, cognitive restructuring, mindfulness, and trauma informed care. Millet enjoys creating and exploring photography and poetry, and both inform her work with her clients. Millet holds a BA in psychology from Princeton, a JD from Harvard Law School, an MSW from NYU and is certified in bioethics through Montefiore. She sits on an Institutional Review Board for Human Subjects Research at Weill Cornell.
Lindsay Tunkl is a conceptual artist and writer using performance, sculpture, language, and one-on-one encounters to explore subjects such as the apocalypse, heartbreak, space travel, and death. Tunkl received an MFA in Fine art and an MA in Visual + Critical Studies from CCA in San Francisco (2017) and a BFA from CalArts In Los Angeles (2010). Her work has been shown at the Hammer Museum, LA, Southern Exposure, SF, and The Center For Contemporary Art, Santa Fe. She is the creator of Pre Apocalypse Counseling and the author of the book When You Die You Will Not Be Scared To Die.
____________________________
Group Agreements
What group agreements are necessary in gatherings that occur at residencies, galleries, and cultural institutions today?
Friday 4/19 from 6-8pm
Sarah Workneh, Laurel Ptak, and Danielle Jackson
Sarah Workneh has been Co-Director at Skowhegan for nine years leading the educational program and related programs in NY throughout the year, and oversees facilities on campus. Previously, Sarah worked at Ox-Bow School of Art as Associate Director. She has served as a speaker in a wide variety of conferences and schools. She has played an active role in the programmatic planning and vision of peer organizations, most recently with the African American Museum of Philadelphia. She is a member of the Somerset Cultural Planning Commission's Advisory Council (ME); serves on the board of the Colby College Museum of Art.
Laurel Ptak is a curator of contemporary art based in New York City. She is currently Executive Director & Curator of Art in General. She has previously held diverse roles at non-profit art institutions in the US and internationally, including the Guggenheim Museum (New York), MoMA PS. 1 Contemporary Art Center (New York), Museo Tamayo (Mexico City), Tensta Konsthall (Stockholm) and Triangle (New York). Ptak has organized countless exhibitions, public programs, residencies and publications together with artists, collectives, thinkers and curators. Her projects have garnered numerous awards, fellowships, and press for their engagement with timely issues, tireless originality, and commitment to rigorous artistic dialogue.
Danielle Jackson is a critic, researcher, and arts administrator. She is currently a visiting scholar at NYU's Center for Experimental Humanities. As the co-founder and former co-director of the Bronx Documentary Center, a photography gallery and educational space, she helped conceive, develop and implement the organization's mission and programs. Her writing and reporting has appeared in artnet and Artsy. She has taught at the Museum of Modern Art, International Center of Photography, Parsons, and Stanford in New York, where she currently leads classes on photography and urban studies.
____________________________
Open Meeting for Arts Educators and Teaching Artists
How might arts educators gather together to develop, share, and practice pedagogies that foster collective skills and values?
Friday 5/17 from 6-8pm
Facilitators: Members of the Pedagogy Group
The Pedagogy Group is a group of educators, cultural workers, and political organizers who resist the individualist, market-driven subjectivities produced by mainstream art education. Together, they develop and practice pedagogies that foster collective skills and values. Activities include sharing syllabi, investigating political economies of education, and connecting classrooms to social movements.Their efforts are guided by accountability to specific struggles and by critical reflection on our social subjectivities and political commitments.
____________________________
Book Launch: Making and Being: A Guide to Embodiment, Collaboration and Circulation in the Visual Arts
What ways of making and being do we want to experience in art classes?
Friday 10/25 from 6-8pm
Stacey Salazar in dialog with Caroline Woolard, Susan Jahoda, and Emilio Martinez Poppe of BFAMFAPhD
Stacey Salazar is an art education scholar whose research on teaching and learning in studio art and design in secondary and postsecondary settings has appeared in Studies in Art Education, Visual Arts Research, and Art Education Journal. In 2015 her research was honored with the National Art Education Association Manuel Barkan Award. She holds a Doctorate of Education in Art and Art Education from Columbia University Teachers College and currently serves as Associate Dean of Graduate Studies at the Maryland Institute College of Art, where she was a 2013 recipient of the Trustee Fellowship for Excellence in Teaching.
BFAMFAPhD is a collective that employs visual and performing art, policy reports, and teaching tools to advocate for cultural equity in the United States. The work of the collective is to bring people together to analyze and reimagine relationships of power in the arts. Susan Jahoda is a Professor in Studio Arts at the University of Amherst, MA; Emilio Martinez Poppe is the Program Manager at Fourth Arts Block (FABnyc) in New York, NY; Caroline Woolard is an Assistant Professor of Sculpture at The University of Hartford, CT. Supporting this series at Hauser and Wirth for Making and Being are BFAMFAPhD collective members Agnes Szanyi, a Doctoral Student at The New School for Social Research in New York, NY and Vicky Virgin, a Research Associate at The Center for Economic Opportunity in New York, NY.

Making and Being is a multi-platform pedagogical project that offers practices of collaboration, contemplation, and social-ecological analysis for visual artists. Making and Being is a book, a series of videos, a deck of cards, and an interactive website with freely downloadable content created by authors Susan Jahoda and Caroline Woolard with support from Fellow Emilio Martinez Poppe and BFAMFAPhD members Vicky Virgin and Agnes Szanyi.
---
Thu, 10 January 2019
Bad at Sports Episode 671: Table Projects
Tune in this years first Bad at Sports Center with artist Gregory Bae & Kyle Bellucci Johanson of Table Projects in Avondale. We discuss how Bae's experience of the movie Groundhog Day in Korea resulted in his new exhibition at Table, Black Hole or Love. We hear the foodie backstory behind Table Projects and rip the art right out of Bae's soul as he describes the semi-science behind his work. We're still wondering who The Rooster is, and you will too.
---
Thu, 3 January 2019
Bad at Sports Episode 670: Chicago Artist Book Fair
Tune in for this MONSTER DROP of an episode from our recent stint at the Chicago Art Book Fair. Roving reporter, Dana B., does a loop around the booths, covering as many as possible and speaking with Libri Finti Clandestini, Chicago Artist Writers, Homie House Press, Paint & Polish, Temporary Services, Archives & Futures, Aay Preston-Myint of CABF, Genderfail, The Bettys, The Filipino American Artist Directory, Walls Divide Press, Platform Editions, WORK PLAY,Jamiyla Lowe and Chloe Perkis. You'll laugh, you'll cry, you'll enjoy the amazing cutting and interludes provided by the always super older brother, Duncan Mackenzie.

Thanks to the Chicago Art Book Fair for the opportunity and for gathering so many amazing artists all together at the Chicago Athletic Association. Happy New Year from your friends here at Bad at Sports, all the best in 2019!
---
Tue, 1 January 2019
Bad at Sports Episode 669: CABF Scott Roberts and Aggie Toppins
Chicago comic artist and animator Scott Roberts gets down with the universal question of what if Martin Kippenberger's art logic could be applied to comics. Aggie Toppins, professional graphic designer and amiteur mixologist contemplates the relationship between alcohol and philosophy while asking questions about the concept of client driven design.
---
Sun, 30 December 2018
Bad at Sports Episode 668: Suellen Rocca
On this ultimate 2018 episode of Bad at Sports, the team finds themselves in the presence of Chicago legend, Suellen Rocca. Founding member of the Hairy Who, Rocca drops by the studio to illuminate Dana, Duncan, and Ryan on Chicago Art Institute's 50th anniversary survey, Hairy Who? 1966-1969. Rocca also discusses her role as Curator and Director of Exhibitions at Elmhurst College, where she has recently curated, The Figure and the Chicago Imagists: Selections from the Elmhurst College Art Collection. Join us as we experience collective transcendent delight.
---
Fri, 28 December 2018
Bad at Sports 667: Brook Hsu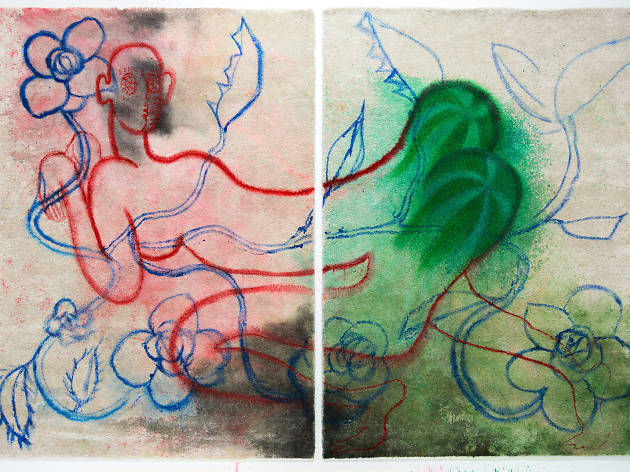 Brook Hsu joins the Bad at Sports Crew this week to discuss her contemporaneous group exhibit at the University of Chicago's Renaissance Society, Let me Consider it from Here. Brian and Jesse lead the listeners on an aural tour of Hsu's paintings and the breadth of her multifaceted, autobiographical practice. It's real and fun and real fun.
---
Tue, 25 December 2018
Bad at Sports Episode 666: Marcel Dzama!!
In this episode Tom Sanford is pulled out of retirement to throw down with Canadian Art all star, Marcel Dzama. We trace his history, the challenges of Winnipeg, Raymond Pettibone, David Zwirner, the Royal Art Lodge, and how drawings should go on tablecloths in Hong Kong.
Duncan swoons a little. It embarrassed everyone.
https://www.davidzwirner.com/artists/marcel-dzama
https://www.davidzwirner.com/artists/raymond-pettibon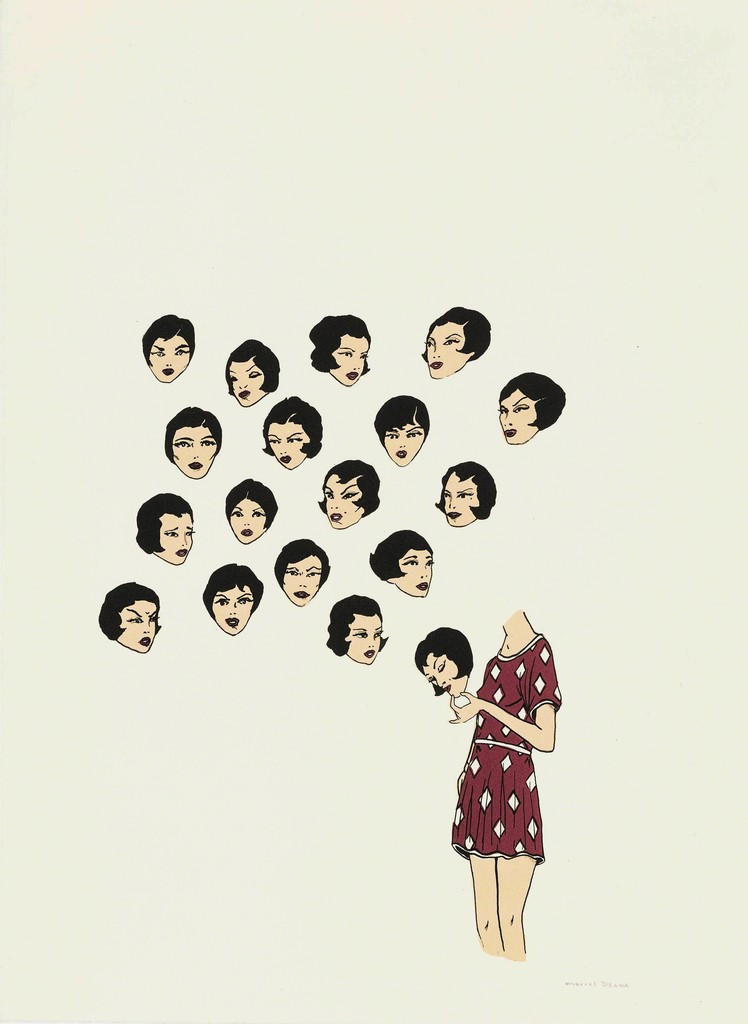 ---
Sat, 22 December 2018
Bad at Sports 665: Fully Booked
Join Bad at Sports at the Chicago Art Book Fair! Starting our series is an interview with Fully Booked's Anthony Tino. We discuss Fully Booked's unique and fascinating approach to sourcing and distributing art books from the Middle East, North Africa, and South Asia, and their work on the Dubai art book fair. Listen in & check out Fully Booked's current Kickstarter campaign for the 2019 edition of the Dubai fair! Link: https://www.kickstarter.com/projects/fullybooked/fully-booked-dubai-art-book-fair-2019?ref=12zwza
---
Wed, 19 December 2018
Bad at Sports Episode 664: Susan Giles and Jeff Carter
Susan Giles and Jeff Carter meet Jesse and Brian for a warm conversation on a cold day. Giles and Carter constitute two-thirds (the third third being BAS friend Faheem Majeed) of a wonderful new show at the Chicago Cultural Center until January 6th. We talk IKEA, gesticulation and gesture, modernism, cultural erasure, scale, materials, architecture, tedium and more, more, more on this episode of Bad at Sports.
---
Tue, 20 November 2018
Bad at Sports Episode 663: Nathaniel Mary Quinn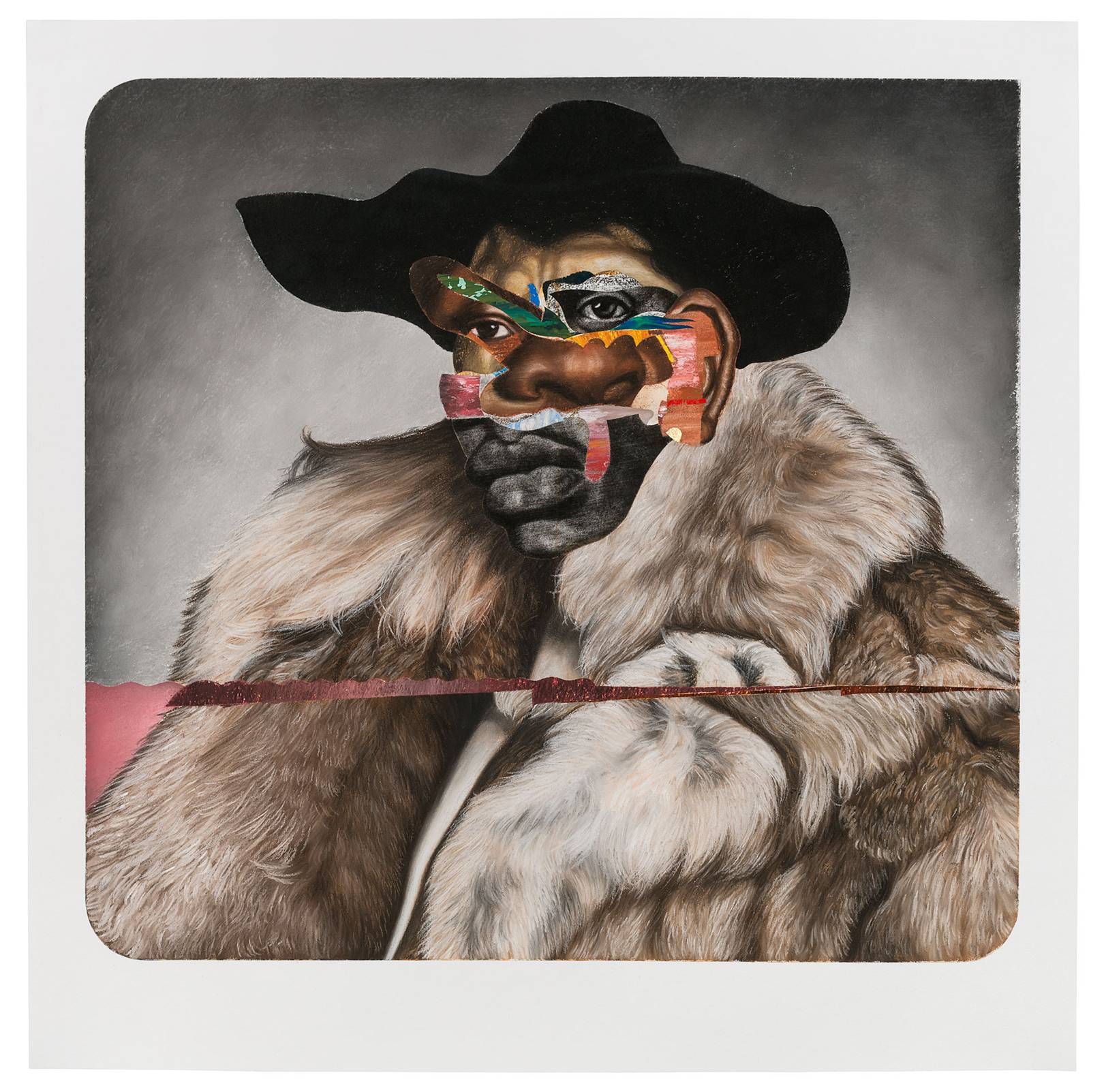 In this episode of Bad at Sports, Dana meets up with Nathaniel Mary Quinn at the Museum of Contemporary Photography to discuss the work on view in "Echoes: Reframing Collage", the companion exhibition to "The Many Hats of Ralph Arnold: Art, Identity & Politics", currently on view through Dec 21, 2018. Come for Quinn discussing his work ethic and personally philosophy on creativity, but stay for the dish on his day with a certain celebrity at the Brooklyn Museum. All this and always more, on this episode of Bad at Sports.
https://www.mbart.com/artists/192-nathaniel-mary-quinn/works/
http://www.mocp.org/exhibitions/2018/10/echoes-identity-and-politics-in-contemporary-collage.php
http://thebottomline.drawingcenter.org/2018/11/16/thoughts-on-for-opacity-with-nathaniel-mary-quinn-elijah-burgher-and-toyin-ojih-odutola/
---
Tue, 13 November 2018
Bad at Sports Episode 662: Nathaniel Stern
This week, Ryan and Dana are pleased to welcome Milwaukee-ite Nathaniel Stern back to the show. We discuss his latest art historical publication, Ecological Aesthetics: artful tactics for humans, nature, and politics. Stern gives our hosts some insight into what he considers Ecological Aesthetics with examples and artists ranging from South African artist Doung Anwar Jahangeer, to the Overpass Light Brigade. Dana gets to say the word marginalia as she tries to discover Ryan's Term Up the Volume. All this and clearly lots more on this episode of Bad at Sports.
---
Mon, 12 November 2018
Bad at Sports 661: Chicago New Media and Jon Cates
On this weeks episode, Dana and Brian nerd out with the impressive and eclectic team behind Chicago New Media 1973-1992, currently on view at Gallery 400 at the University of Illinois, Chicago and presented in partnership with Video Game Art Gallery. Guests Jon Cates, Tiffany Funk, Chaz Evans and Jonathan Kinkley talk us through the major historical moments in Chicago New Media history, including, but definitely not limited to, the midwest origins of Mortal Kombat. Oh, also, we're all wearing costumes.
---
Mon, 22 October 2018
Bad at Sports Episode 660: Matthew Thurber
Duncan and Matthew discuss what the art world feels likes, how a comic can be institutional critique, and what good art might be, all from the basement of Quimby's Chicago!
From Drawn and Quarterly the publisher of Art Comic...
Matthew Thurber's unpredictable practice has included: Mining the Moon, a full length musical play; Moon Tube, a week of movies each made in a single day; an olfactory performance, dressed as a giant nose; Mouse Maze, a mosaic labyrinth installed in an elementary school; Terpinwoe, choreographed noise dance about a carrot-based economy; an interactive novel about handwriting analysis.
As Ambergris and in other ensembles he has performed at the Serpentine Gallery in London, the Hammer Museum, the Fumetto Festival, Abrons Art Center, and in an eyeglass store. He co-founded Tomato House, an art gallery in operation from 2012-2015, with Rebecca Bird. Finally he is the author of 1-800-MICE, INFOMANIACS, and Art Comic. T
hurber resides in New York's Hudson Valley where he is working on animated and live action film projects. He is the operator of Mrs William Horsley, a mobile theater devoted to creating works of narrative experimentation and scientific investigation using puppetry. Thurber curates the Sweet16 Cinema Club, a film series dedicated to watching films on film.
https://www.drawnandquarterly.com/author/matthew-thurber
---
Wed, 17 October 2018
Bad at Sports Episode 659: Beatriz Santiago Munoz
Bad at Sports Center has a full house for today's episode with hosts Jesse Malmed, Dana Bassett & the one and only DJ Super Older Brother in the studio with artist Beatriz Santiago Muñoz and Assistant Director of Exhibitions at SAIC Sullivan Galleries, Hannah Barco. Muñoz & Barco walk us through "Safehouse", the culmination of a two-year project conducted in Puerto Rico and Chicago in partnership with Sullivan Galleries. Muñoz discusses her research into the history of the Puerto Rican Anti-Colonialist Movement, and gives our host some insight into her process and philosophy around the documentary and exploratory style of film and exhibition making. Not to be missed!
---
Sat, 13 October 2018
Bad at Sports Episode 658: Lit y Luz
Dana hosts solo on this episode of Bad at Sports Center featuring curators Esteban King of Espac in Mexico City and Mia Lopez of the DePaul Art Museum, alongside artists Tamara Becerra Valdez and Alejandro Jiménez Flores. Our guests bring us into their textually inspired exhibition "So close, far away" (Tan cerca, tan lejos) which opens Saturday, October 13th at Sector 2327. Sector's last ever exhibition, "So close, far away" is presented in partnership with the Lit y Luz Festival, celebrating and exchanging culture between Mexico City and Chicago. Our guests discuss the discursive and experiential aspects of the show, and Alejandro treats us to a short poetry reading. We threw in a little gossip at the end just for fun. More information about "So close, far away" and Lit y Luz can be found at https://www.litluz.org/.
Super special thank you & shout out to Julie Wi for helping us produce this episode!
---
Fri, 12 October 2018
Bad at Sports Episode 567: Balas and Wax
On this illustrious episode of Bad@SportsCenter, Brian and Ryan chat with the collaborative, Balas & Wax, about their current project Settlement, sponsored by Chicago's Threewalls. Susy Bielak is an artist, writer, curator, and educator, and Fred Schmalz is and artist, poet, and editor. Under their collaborative moniker, the partnership focuses on the peculiarities of contemporary cities, generated from a foundation of ethnographic and journalistic research and healthy touch of the absurd.
---
Wed, 3 October 2018
Bad at Sports Episode 656: Brett Cook
Live from the patio of the Oakland Museum!
Artist, organizer, spiritualist Brett Cook enlightens us on the structure of dialogue and how we as artists can provide platforms for others. we also stared towards the negotiation of power relationships within the visual and the social. We also wrestle with how an audience can more completely understand artists and their production.
All of us struggle with validation in the context of separation and exclusion.
Brett Cook artist of love and support.
---
Tue, 2 October 2018
Bad at Sports Episode 655: EXPO Roundtable
KT Hawbaker and Susan Snodgrass join the cast of Bad at Sports Center for an epic EXPO breakdown. The good, the bad, the who wore it best. Everything you need to know to face your next dinner party.
In conjunction with a Marz Community Brewing event hosted by the galleries of 1709 West Chicago Ave. Were we also released our beer!
KT Hawbaker is a fiercely Midwestern harpy who accidentally became an arts journalist. A graduate of the University of Iowa and SAIC, they cover Chicago's visual art and theater communities, while writing longer features on LGBTQ+ lives and femme healthcare. When they aren't at the Tribune, they produce a sex-positive zine called "pill magazine" and a queer podcast entitled "A Fairy Home Companion."
Susan Snodgrass is a Chicago-based critic and editor of ARTMargins Online. Much of her writing is devoted to alternative models of critical practice and art making, whether exploring new genres of public art or contemporary art in Eastern Europe. Her blog, In/Site: Reflections on the Art of Place, explores art, architecture, and urbanism. She has written for both print and online publications for over 30 years, most notably for Art in America, for which she served as a Corresponding Editor, and more recently for Textile: Cloth and Culture and The SEEN. Her book on the experimental architecture of Ken Isaacs, published by Half Letter Press, is forthcoming in late 2018.
---
Sat, 29 September 2018
Bad at Sports Episode: 654 Neeraja D and Ahmed Ozsever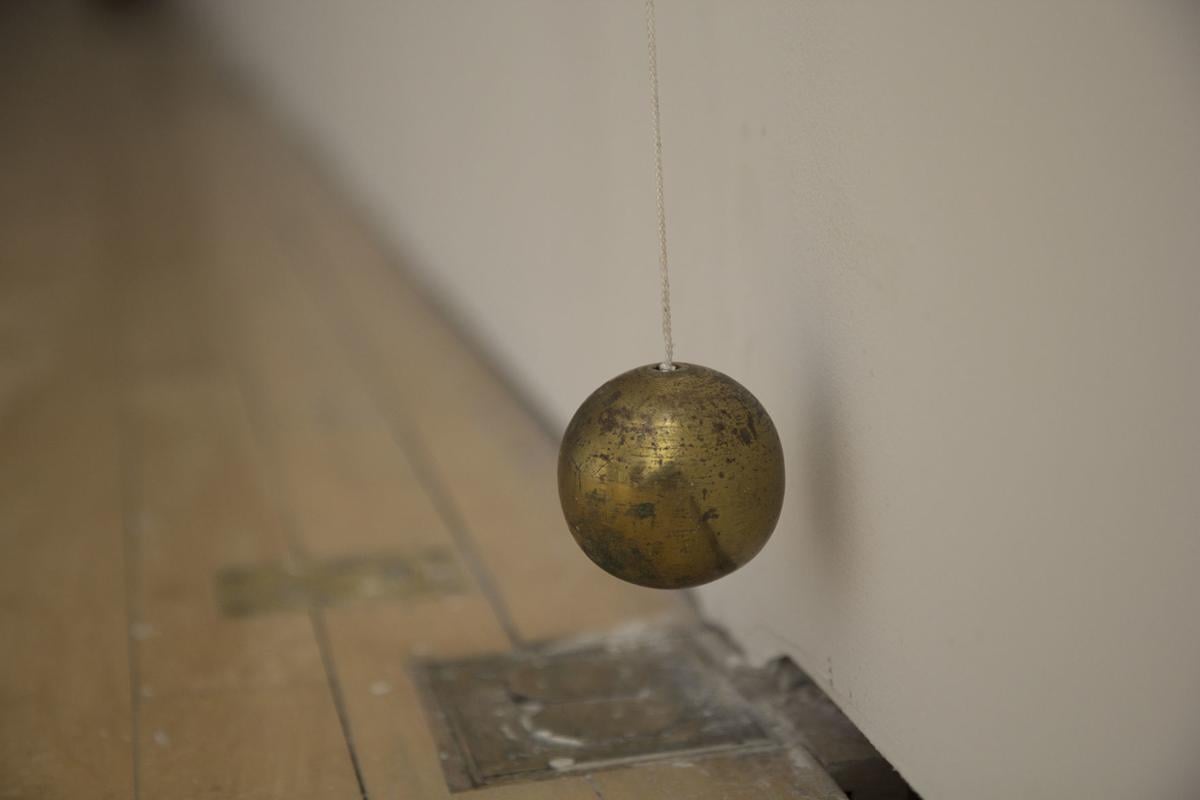 On this episode of Bad @ SportsCenter, we speak with Neeraja D and Ahmed Ozsever about their transnational collaboration N/A. Their exhibit, N/A: An Architectural Ceremony, is currently on display at Carthage College's HF Johnson Gallery, reuniting the duo for an immersive installation featuring photography, printmaking, sculpture, and video. We discuss the function of authorship and international mail and revel in the gentle cacophony of malapropisms, mispronunciations, and misspeak. And a good time was had by all.
---
Fri, 28 September 2018
Bad at Sports episode 653: Jacob Saenz
Poetry? Hell yes we do that.
Bio from the Poetry Foundation:
Poet and editor Jacob Saenz was born in Chicago and raised in Cicero, Illinois. He earned a BA in creative writing from Columbia College in Chicago. His first collection of poetry, Throwing the Crown, was awarded the 2018 American Poetry Review/Honickman First Book Prize and is forthcoming from Coppery Canyon Press.
Saenz has been an editor at Columbia Poetry Review and an associate editor at RHINO. He works as an acquisitions assistant at the Columbia College library and has read his poetry at a number of Chicago venues. A CantoMundo fellow, he has also been the recipient of a Letras Latinas Residency Fellowship and a Ruth Lilly Poetry Fellowship.
---
Fri, 14 September 2018
Bad at Sports 652: David Hockney
This week we have the honor of welcoming David Hockney. One of the world's most celebrated artists David joins us at an amazing time. We catch up with him in the context of his beautiful new show at Richard Gray gallery but we catch him the day before he is expected to become the artists whose work has broken the world record for highest price paid at auction for a work by a living artist. He is pretty chill about it and gives us a little bit of a lesson on perspective and how photography is rotted the Western mind. we also learn what VR might be good for.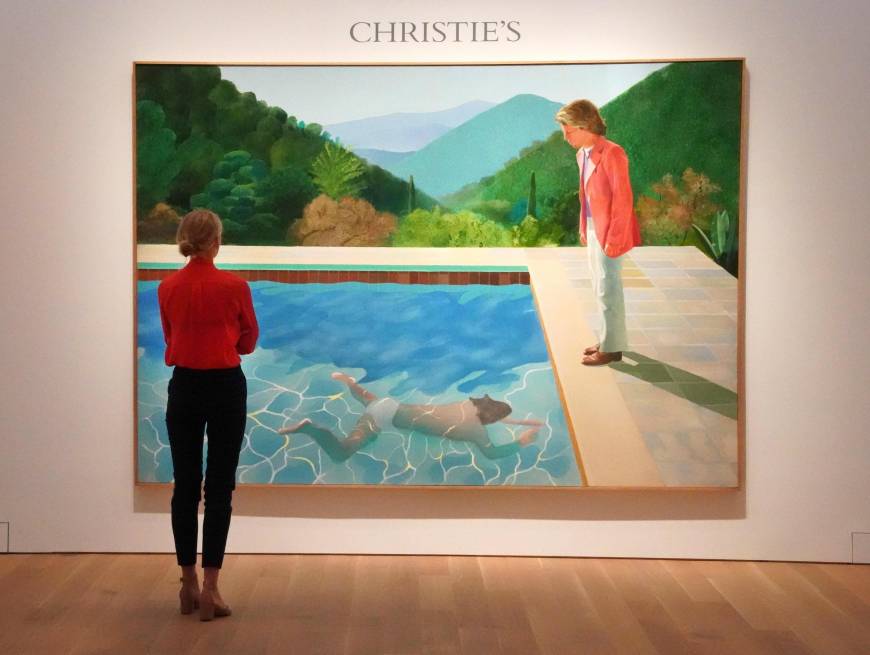 Bad at Sports, not to be outdone and competitive to the last, has news of its own…
On September 25, 2018 bad at sports will become the world's first podcast with its own line of beer. released in conjunction with Mars community brewing the "Artist +/- Beer +/- Jerks = Bad at Sports" hazy IPA is ready to set the world a'drinking.
We the humans of Bad at Sports will celebrate by hosting a couple of beer released parties where you can also get limited-edition Bad at Sports merchandise.
Tuesday, September 25 from 6 to 10 we will be having the ART STILL SUXS drink up at Marz Community Brewing at 3630 South Iron St. where you can hang with the gang from Bad at Sports Center and the team form B@S central while we all enjoy a good cup of ale.
Sunday, September 30th from 1-4 we will join the galleries of 1709 West Chicago Ave, Western Exhibition, Document, Paris London Hong Kong, and Volume Gallery at a Marz tasting event were you can pick up a six or witness us in a couple of guest critics discussing the 2018 iteration of EXPO Chicago live from Volume gallery.
you can come by grab beer, posters, T-shirts, a handsome new pen seen here on David Hockney, (this is an image we blatantly stolen off of Instagram.)
---
Wed, 12 September 2018
Bad at Sports Episode 651: Gonzalo Reyes Rodriguez
And we're back! Join hosts of Bad at Sports Center for our first episode of the Fall season featuring our amazing summer tans and multidisciplinary artist and all around shady queen, Gonzalo Reyes Rodriguez. Rodriguez brings us in to their research process and discusses a new body of work focusing on the Sandinistas and their persistence in US culture. Towards the end of the episode, Gonzalo humors our returning segments, "Term Up the Volume" and "Whats the T". Work by Rodriguez is on view alongside art by Darryl DeAngelo Terrell in their two-person exhibition "Gonzalo Reyes Rodriguez & Darryl DeAngelo Terrell" opening Friday, September 7th and on view at Roots & Culture through October 6th.


---
Mon, 13 August 2018
Bad at Sports Episode 650 Allison Agsten and the Main Museum
This week we catch up with Dana's life crush, Allison Agsten, Director of LA's Main Museum. We chat through founding a museum, LA's art scene, and who has the best bag.
http://www.themainmuseum.org/home
Allison Agsten, you might remember as Curator of Engagement at the Hammer when she appeared on our show with Duncan's life crush Mark Allen, http://badatsports.com/2011/episode-319-mark-allen-and-allison-agsten/
We be crushing yo.
Recorded as part of the B@S radio take over at Lumpen Radio WLPN Chicago for Justice and Open Engagement 2018
---
Thu, 9 August 2018
Bad at Sports Episode 649: Hiba Ali
Hiba Ali rock's the mic on this week's Bad @ SportsCenter, joining Brian and Ryan in the studio. Ali discusses her current curatorial project, U.N.I.T., generated through Roots and Culture's CONNECT residency, and delves into her multifaceted art practice that includes video, installation, fashion, and music.
---
Tue, 7 August 2018
Bad at Sports Episode: 648 Sheehy, Cadieux, and Matteson
Art and Change. Fast and Slow.
We check in with three bright lights of the Minneapolis/St Paul arts community and try to get to the bottom of #soilpractice #socialpractice
How do we make and sustain engagement?
Recorded as part of the B@S radio take over at Lumpen Radio WLPN Chicago for Justice and Open Engagement 2018
Colleen Sheehy is Executive Director of Public Art Saint Paul, an organization that places artists in leading roles to shape urban spaces, improve city systems, and deepen civic engagement.
Valentine Cadieux is Director of the Environmental Studies Program and the Sustainability Program at Hamline University in St. Paul.
https://www.hamline.edu/faculty-staff/valentine-cadieux/
Shanai Matteson is an artist and activist who leads collaborative public art and design projects through Works Progress Studio. She is cofounder of Water Bar & Public Studio.
---
Mon, 23 July 2018
Bad at Sports Episode 647: Jessica Stockholder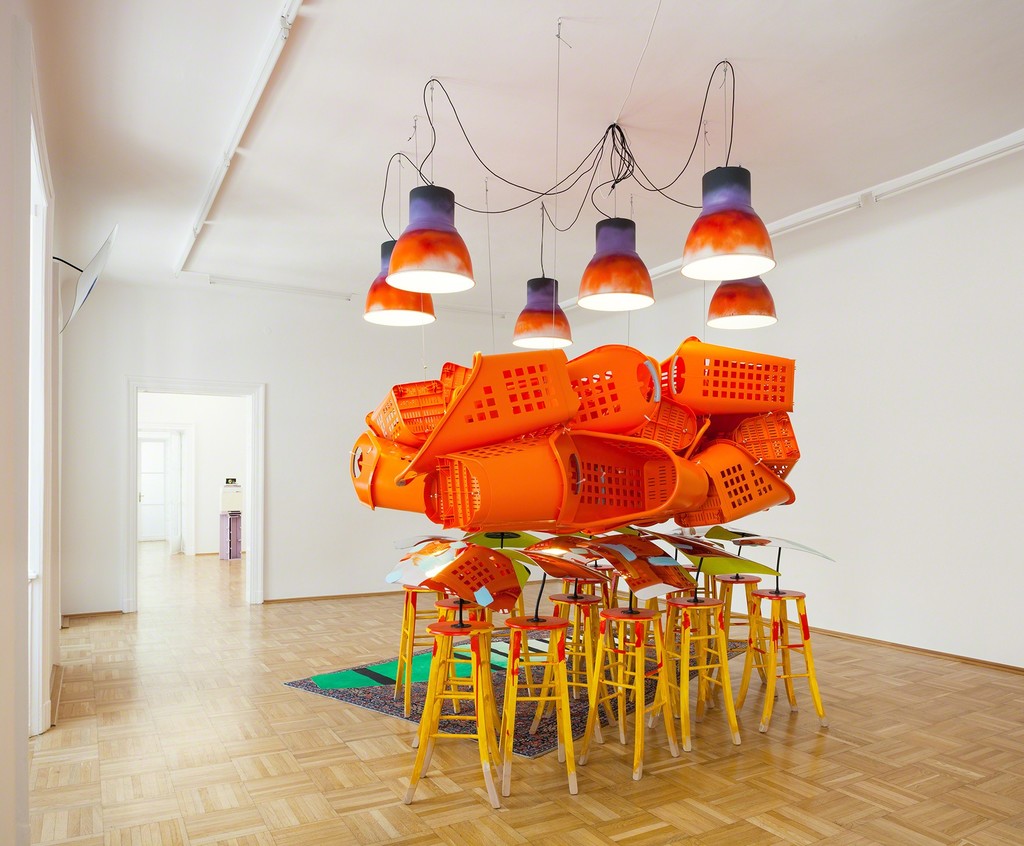 Jessica Stockholder is reticent to be called a living legend, but on this week's episode, Bad@SportsCenter speaks with living legend, JEsSicA sTOckHoLDeR! With an impending sabbatical from University of Chicago, Stockholder will still be doing all of the things, including a year-long residency in Berlin, and upcoming exhibitions at The Contemporary Austin and the Centraal Museum, Utrecht. Our charming discourse addresses her process, materiality, language, and the essentialism of production to existence. Can we get an Amen?!?
---
Thu, 19 July 2018
Bad at Sports Episode 646: Dan Berger Iceberg Projects
This week we bring you a special and timely conversation between our very own Dana Bassett and Dr. Daniel Berger recorded at Iceberg Projects where Berger has curated the current show, "Flesh of My Flesh," an exhibition of painting, film, sculpture, photography and print work by the late David Wojnarowicz. Dan and Dana discuss Wojnarowicz's aesthetic and historical legacy, the AIDS crisis, and the upcoming screening of Films by David Wojnarowicz and Friends, featuring "Silence=Death."

Wojnarowicz's screening takes place this Sunday, July 22nd at Northwestern's Block Museum. More information can be found here: http://icebergchicago.com/davidwojnarowicz.html.

"Flesh of My Flesh" is on view at Iceberg Projects until August 4th.


Full text of the writing referenced in this interview:
When I put my hands on your body on your flesh I feel the history of that body. Not just the beginning of its forming in that distant lake but all the way beyond its ending. I feel the warmth and texture and simultaneously I see the flesh unwrap from the layers of fat and disappear. I see the fat disappear from the muscle. I see the muscle disappearing from around the organs and detaching iself from the bones. I see the organs gradually fade into transparency leaving a gleaming skeleton gleaming like ivory that slowly resolves until it becomes dust. I am consumed in the sense of your weight the way your flesh occupies momentary space the fullness of it beneath my palms. I am amazed at how perfectly your body fits to the curves of my hands. If I could attach our blood vessels so we could become each other I would. If I could attach our blood vessels in order to anchor you to the earth to this present time I would. If I could open up your body and slip inside your skin and look out your eyes and forever have my lips fused with yours I would. It makes me weep to feel the history of your flesh beneath my hands in a time of so much loss. It makes me weep to feel the movement of your flesh beneath my palms as you twist and turn over to one side to create a series of gestures to reach up around my neck to draw me nearer. All these memories will be lost in time like tears in the rain.
---
Thu, 12 July 2018
Bad at Sports Episode 645: Susanne Doremus
Bad @ SportsCenter kicks back this week with Chicago painter, Susanne Doremus, for a delightful exchange over her current show at Devening Projects, Cabinet:1. In her newest exhibition, Doremus has drawn down the emblematic grand scale of her paintings, inaugurating new spaces for her visual lexicon of calligraphic line and exposed revisions. We visit the affinity of drawing and painting, the influence of teaching on studio practice, and the function of audience on the objet d'art.
---
Fri, 29 June 2018
Bad at Sports Episode 644: Chicago Design Museum
On this week's episode Bad @ SportsCenter jaws with Tanner Woodford and Lauren Boegen of the Chicago Design Museum. We find out about the founding of ChiDM, and chat about the current exhibit, Great Ideas of Humanity, a revival of the Container Corporation of America's Great Ideas of Western Man campaign from the mid 20th Century (it sounds so long ago…). Stick around to the end… we get a little graphic.
---
Fri, 22 June 2018
Bad at Sports Episode 643: Sabina Ott and the Terrain Biennial 2017
In this Terrain Biennial "Mega-sode" the full Bad at Sports crew posts up on Sabina Ott's front porch for an all day affair featuring: Ahmed Ozsever/Carrie Cooper/Maggie Leininger (10:14); Alisa Reith/Laura Shaeffer/Matthew Nicholas from Compound Yellow (20:26); Iris Bernblum/Zoe Nelson (28:18); Anna Kunz/Alex Paik from Tiger Strikes Asteroid (39:08); Sabina Ott (50:45); Jenny Kendler/Richard Medina (104:24); and Jesse Malmed (132:32). Buckle up!
https://www.terrainexhibitions.com/
http://sabinaott.com/home.html
http://ahmedozsever.com/home.html
https://www.carrieannacooper.com/
https://www.maggieleiningerart.com/
http://zoenelson.com/home.html
http://www.tigerstrikesasteroid.com/flatfile-chi
http://jennykendler.com/home.html
---
Wed, 20 June 2018
Bad at Sports Episode 642: Fernwey and Chicago Print Crawl
This week Bad at Sports Center welcomes Kate Conlon and Boyang Hou from Fernwey Gallery and the Chicago Print Crawl to chat about the Chicago Print/Art world's blowout Sunday June 24th organized by Spudnik Press and their projects and Damen Avenue artist run space.
---
Fri, 15 June 2018
Bad at Sports Episode: 641 Anna Metcalfe and Holly Hanessian
Live from our Elevator Studio @ Open Engagement: We are joined by Anna Metcalfe and Holly Hanessian to discuss their cohort, The Socially Engaged Craft Collective (SECC), a group focusing on the social aspects historically connected to craft objects and materials. We suss out the intersection of ceramic objects and sustainable models of agriculture and water consumption.
http://www.hollyhanessian.com/
https://sociallyengagedcraftcollective.org/
http://openengagement.info/session/a-story-of-sustenance-the-ceramic-object-as-conduit-for-engagement/
---
Thu, 14 June 2018
Bad at Sports Episode 640: Lizania Cruz aka. We the News
Live from our Elevator Studio @ Open Engagement:
We are joined by the ever-inspiring, Lizania Cruz, who takes us into the world of her latest project, We the News. Cruz discusses her work creating and distributing immigrant-focused publications and products for her nomadic newsstand. We learn the history and future of WTN, including collaborations with Black Alliance of Just Immigration (BAJI) and The Laundromat Project through the first ever, one-year Artist Residency.
---
Wed, 13 June 2018
Bad at Sport Episode 639: Art and Ecology
This week features a soil + social practice mega-interview conducted live at Open Engagement 2018. The conversation includes Francesca Fiore and Hillary Wagner explaining what their collaborative effort SOIL SERIES is, and how the project fits into the context of its rural Appalachian setting. Margaretha Haughwout discusses her project for the conference (Trees of Tomorrow) as well as her work with Guerrilla Grafters. And Sarah Nelson Wright describes the various iterations of the group effort Chance Ecologies. The imaginative and practical potential of soil + social practice connects all these practices and provides the framework for the dialogue.
http://www.treesoftomorrow.life/
http://www.guerrillagrafters.org/
---
Tue, 12 June 2018
Bad at Sports Episode 638: Joan Giroux
Listener Warning: be not confused by the unfamiliar sounds greeting your ears at the outset of this broadcast. Bad @ SportsCenter has a brand-new theme song to introduce this week's guest, artist and educator, Joan Giroux. Inspired by land rights activism in Chicago, Giroux monopolizes the airwaves, discussing her latest project on display at MCA's The Commons Artist Project. Brain and Ryan are faced with the Letterbox Challenge, one of the many interactive modes of play developed by Giroux for this exhibit, advocating the preservation of the city's open green spaces against political and commercial development.
https://mcachicago.org/Exhibitions/2018/The-Commons-Artist-Project-Joan-Giroux
---
Fri, 8 June 2018
Bad at Sports Episode 637: Lindsey French
On this week's Bad at Sports Center, Artist Lindsey French opens up about her ongoing dialog with all things vegetal. French's work is a multi-faceted collaboration with the natural world, giving voice to the photosynthetic, and openly conspiring with the notorious poison ivy. Her most recent project is currently on display in "Plants and Animals," a group show at Bridgeport's The Learning Machine. We make you say "OOO", as we term up the volume over object-oriented ontology, and we review the movies Toy Story and Joel Schumacher's Batman and Robin. Classic.
---
Wed, 6 June 2018
Bad at Sports Episode 636: Haller Baggesen and Leenaars
Join us this week as we welcome Lise Haller Baggesen and Kirsten Leenaars to discuss their artist variety show, Boulevard Dreamers, the next iteration of which will be popping up at the Art Institute this summer. We learn about Leenaars upcoming project at The Haggerty Museum of Art, and Baggesen's recently launched book, a component of the exhibition Poor & Needy organized by Yvette Brackman and Baggesen at the Poor Farm in 2016. All this and more on Bad at Sports Center!

Learn more about Lise: https://lisehallerbaggesen.wordpress.com/
& Kirsten: https://kirstenleenaars.wordpress.com
---
Thu, 31 May 2018
Bad at Sports Episode 635: Mel Chin
Live from our Elevator Studio @ Open Engagement: We are honored to be joined by OE Keynote presenter, and the artist behind "All Over the Place" currently on view at the Queens Museum (and elsewhere), Mel Chin! Chin takes us 'all over the place,' from his origins in Texas, to behind his fight against lead, and his personal connection to the Queens Museum and The 1964/1965 New York World's Fair. We laugh, we cry, and we can't wait for you to hear this interview!
https://www.queensmuseum.org/2017/11/mel-chin-2
---
Wed, 30 May 2018
Bad at Sports Episode 634: Jessie McLaughlin
Live from our Elevator Studio @ Open Engagement: We are joined by presenter, Jessie McLaughlin, an artist from the other side of the pond with a mission to get conference attenders on their feet and in their critical mind. We discuss being bad at sports (a favorite of ours), stigma and Serena Williams. What more could you ask for?
---
Tue, 29 May 2018
Bad at Sports Episode 633: Erika Pettersen of Haiti Cultural Exchange
Live from our Elevator Studio @ Open Engagement: We are joined by Erika Pettersen of Haiti Cultural Exchange to learn about Lakou NOU ("Our Yard" in Haitian Creole), a program providing four artists of Haitian descent with the opportunity to create and present new work while connecting their skills and talents to four traditionally underserved Brooklyn neighborhoods.
---
Fri, 25 May 2018
Bad at Sports Episode 632: Chloë Bass
Live from our Elevator Studio @ Open Engagement: We are joined by Chloë Bass who takes us through the intriacies of her exhibition, The Book of Everyday Instruction, currently on view at the Knockdown Center. We follow her journey through the book of an exhibition and find out what is next for this multiform artist.
---
Thu, 24 May 2018
Bad at Sports Episode 631: Keeley Haftner
Live from our Elevator Studio @ Open Engagement: We are joined by presenter and friend of the podcast, Keeley Haftner, for a riveting discussion on making and unmaking, how to create a sustainable practice, recycling and what actually goes down in sorting facilties.
---
Wed, 23 May 2018
Bad at Sports Episode 630: Lucy Lippard
Live from our Elevator Studio @ Open Engagement: We are honored to be joined by OE Keynote presenter, the one and only Lucy Lippard! We find out what Lippard has been up to in New Mexico, her local newsletter, and Amanda and Dana vie for an invitation to move into her village. Hopefully you can hear us over the background sounds!
---
Tue, 22 May 2018
Bad at Sports Episode 629: Susan Jahoda, Emilio Martinez Poppe, Caroline Woolard (BfaMfaPhd)
Live from our Elevator Studio @ Open Engagement: We are joined by the creative minds behind BfaMfaPhd (Susan Jahoda, Emilio Martinez Poppe, Caroline Woolard) and their info-tapestry on the lifecycle of a project. Our guests give us insight into their OE presentation on support, guide us through the their tapestry, and give us the "down low" on upcoming project launches.
---
Wed, 16 May 2018
Bad at Sports Episode 628: Lori Waxman
This week we are joined in the studio by real life art critic for the Chicago Tribune and senior lecturer at the School of the Art Institute, Lori Waxman, to discuss her latest book Keep Walking Intently: The Ambulatory Art of the Surrealists, the Situationist International, and Fluxus Walking. We learn some art history, discuss the implications of walking-while-female, and Waxman connects her work to some favorite contemporary practitioners like Janet Cardiff and Chicago's own Hui-min Tsen. This and more on this episode of Bad at Sports Center.
---
Tue, 8 May 2018
Bad at Sports Episode 627: Kimi Hanauer
This week on Bad at Sports Center Ryan and Dana are joined in the studio by Kimi Hanauer, an artist, cultural organizer, publisher and writer in Chicago for the opening of "All Positions Depend," curated by Josh Rios at ACRE Projects. Hanauer provides insight into her installation "On Allegiance," detailing her investigation into early formations of citizenship and the origins of White Supremacy in the United States. We also learn about Press Press, a Baltimore based interdisciplinary publishing initiative, and their work with immigrant youth. Towards the end of our show, co-host RPM 'terms up the volume' with some cutting edge words. All this & more on this weeks episode of Bad at Sports Center!
Learn more about Kimi's work at https://www.kimihanauer.com/ & http://presspress.info/.
All Positions Depend is on view at ACRE Projects (1345 W 19th Street) through May 20th. More information can be found here (link: https://www.facebook.com/events/879921235512790/?ref=br_rs).
---
Sat, 5 May 2018
Bad at Sports Episode 626: Cameron Granger
Tune in to hear Brian and Dana interview Cameron Granger, artist and curator of the recent Video Playlist Program "Ten Toes Down." Granger explains his Video Playlist response to the exhibition In Their Own Form currently on view at The Museum of Contemporary Photography and we discuss speculative versions of Afrofuturism, 3D animation, and find out which vine is Cam's least favorite. Yeah, we didn't realize vine was still around either. All this and more on Bad at Sports!

In Their Own Form is on view at MoCP through July 8th, 2018.
---
Mon, 30 April 2018
Bad at Sports Episode 625: Ann Toebbe
This week on Bad at Sports Center, Ann Toebbe joins Brian, Ryan and Dana in the studio to discuss the painting in her current 2 person exhibition, At Home, currently on view at Carthage College's H. F. Johnson Gallery of Art. Toebbe walks our host through her singular process of transforming memories and her day to day life into intentionally flat and beautifully complicated canvases. Learn more about At Home and Toebbe at
https://www.carthage.edu/art-gallery/exhibitions/ & https://www.anntoebbe.com/.
---
Fri, 27 April 2018
Bad at Sports Episode 624: Gwendolyn Zabicki
This week in the studio, Gwendolyn Zabicki swept in to reflect on her love of painting, as Dana and Ryan get a glimpse into her sparkling studio practice. Gwendolyn decries the onerousness of curating, sharing her prolific pursuits of wrangling some big group painting exhibitions. Dana hints at a deep dish about the upcoming Open Engagement close to the chest and Ryan keeps his definition of brachylogy brief.
---
Thu, 19 April 2018
Bad at Sports Episode 623: Alex Katz
This episode is one for the [art] history books. Sit back and relax as you listen to Dana and Duncan get schooled by the greatest living painter to ever grace this lowly little podcast, an artist who literally needs zero introduction, Alex Katz. We discuss the brand new paintings in his recently opened exhibition, Grass and Trees, Alex's interest in "fancy painting," and how one develops style and technique in their work. Our hosts even get a much-needed lesson on fashion in this episode of Bad at Sports.
Alex Katz's Grass and Trees is on view at the Richard Gray Gallery Warehouse through June 2, 2018
---
Tue, 3 April 2018
Bad at Sports Episode 622: Gabe Holcombe of Lillerne Tapes
This week on Bad at Sports Center, Gabe Holcombe of Lillerne Tapes joins Brian Andrews, Dana Bassett and special guest host, smaller Dana (aka Alexis Bassett aka DJ Lil Sis), to discuss ten years of cassette releases and what types of audio are, and are not, allowed in prison. Enjoy some smooth jams as Holcombe previews the latest Lillerne releases. More information available at http://www.lillernetapes.com/.
---
Sat, 24 March 2018
Bad at Sports Episode 621: Daniel G. Baird
This week in the studio, we enter the virtual cave of sculptor, Daniel G. Baird. Dana and Ryan join Daniel in traversing the temporal expanse, dragging the prehistoric into the hyperreality of the Anthropocene. We muse on the museological and disambiguate our guest from his 90's roots rock alter ego. Daniel's current solo exhibition, "on the water," is on display at New York's Grimm Gallery and is additionally featured in "Unthought Environments," at the Renaissance Society.
---
Mon, 19 March 2018
Bad at Sports Episode 620: Karsten Lund

Karsten Lund is Assistant Curator at The Renaissance Society with recent curated exhibitions including Ben Rivers em>Urth and Sadie Benning's Shared Eye. Previously, Lund was Curatorial Assistant at the Museum of Contemporary Art Chicago, contributing to major group exhibitions including The Way of the Shovel: Art as Archaeology and The Freedom Principle: Experiments in Art and Music, 1965 to Now.Additionally, he has produced curatorial projects at other venues, including the Museum of Contemporary Photography, New Capital Projects, Hyde Park Art Center, and a factory shortly before its demolition.
UNTHOUGHT ENVIRONMENTS
Start with the ancient elements—earth, water, fire, air—and then expand your view of our elemental world. Think about sunlight, weather systems, rare earth minerals, and electromagnetic forces, to name only a few other things. Phenomena like these are integral to our daily lives but they can be elusive, easily forgotten, or deliberately kept out of sight: the hidden components of our virtual worlds, factors in geopolitics, or deeper influences on human habits and cultures. What are our "unthought environments" today? Our elemental surroundings become another kind of vital infrastructure, seemingly there to be used and overlooked, but the elements have shaped us, too, and sometimes they veer into the foreground.
Unthought Environments is informed by evolving discussions in various fields, including media studies, ecology, and philosophy. Against this backdrop, new and recent artworks offer a set of explorations with different focal points in the elemental sphere as it intersects with our more human-made domains. The artists' videos, sculptures, photographs, installations, and digital images delve into the state of water in multiple countries; the mining operations that feed our computers; the effects of the sun; electromagnetic fields made visible; dust storms; and other phenomena brought to life.
Curated by Karsten Lund.
---
Mon, 12 March 2018
Bad at Sports Episode 619: Emily Eddy
Today on Bad at Sports(center center center center), curator and media artist Emily Eddy joins Ryan, Diana and Jesse in the cave to discuss this weekend's Onion City Experimental Film and Video Festival, which she curated. We talk the talk about talking about moving images (which used to be movies and before that films and at some point in there videos), about recent trends in the field, about programming strategies, about the Nightingale's tenth anniversary (!!!) and what it is teens are or are into. It's probably radio and probably newspapers, but who knows.

Emily Eddy is a film, video, and digital media artist and curator based in Chicago. She graduated from The School of the Art Institute of Chicago in 2013, where she received her Bachelors in Fine Arts. She has been curating film, video, and new media works at the Nightingale Cinema in Chicago since 2013, and she has worked with the screening series and online video curation project Video! Video! Zine since 2016. Emily has curated and programmed screenings at many venues in Chicago, as well as in Los Angeles, Reykjavik, Iceland, and her hometown, Portland, Oregon.
---
Thu, 1 March 2018
Bad at Sports Episode 618: Frank Mauguri
Rituals and Ceremonies abound as Brian and Jason sit with Frank Mauguri, Creative Director of Cabinet of Curiosity Events and the legendary Red Moon Theater. Frank unpacks his creative journey through the frames of spectacle, intimacy, and and a chilling brain diagnosis.
https://www.cocechicago.com/
---
Fri, 23 February 2018
Bad at Sports Episode 617: Jennifer Vanilla
This week on Bad At Sports Center, Jesse and Dana wax on in anticipation of an otherworldly interview with Becca Kaufman, aka Jennifer Vanilla. A hybrid character given to live performance, music, and stand up, Vanilla joins us to discuss her current tour and what she has cooking when the Queen returns to Queens.
---
Wed, 21 February 2018
Bad at Sports Episode 616: Jennifer Bastian
Hosts Brian Andrews and Dana Bassett welcome photographer Jennifer Bastian and the triumphant return of DJ Super Older Brother, Duncan Mackenzie. Bastian elucidates the art of unpacking trauma, human connection, and we put out even more opinions on the recently unveiled Smithsonian Obama portraits into the world. Oh, and, Dana got married. All on this episode of Bad at Sports Center.
---
Wed, 14 February 2018
Bad at Sports Episode 615 W.I.T.C.H.es
Contemporary Witches join us to smash the patriarchy. Jessica Caponigro, Chiara Galimberti, and Isyemille Lara introduce us to the "Women's International Terrorist Conspiracy from Hell" and give us one last chance to repent.
---
Mon, 12 February 2018
Bad at Sports Episode 614 Donna Neuwirth and Su Legatt
This week We head back to Open Engagement and we talk to Donna Neuwirth and Su Legatt about "the Worm Farm Institute," Creative Placemaking, The practice of art in rural and urban environments, empathy, and community.
https://wormfarminstitute.org/about-the-wormfarm/about/
---
Fri, 9 February 2018
Bad at Sports Episode 613 Marcela E Torres
This week in Bad @ Sports Center, sport gets a sporting chance, as guest Marcela Torres discusses her new work at ACRE's group exhibit, body | armor. Jesse and Ryan bob and weave through a lively conversation about MMA fighting, the spectacle of suffering, and the value of labor. Let's Get Ready to Mumble!
---
Thu, 1 February 2018
Bad at Sports Episode 612 Naghmeh Farzaneh
This week Ryan and Brian sit down with Animator Naghmeh Farzaneh to chat about what it is like to animate for the ACLU and unpacking her immigration experience in the film Scent of Geranium.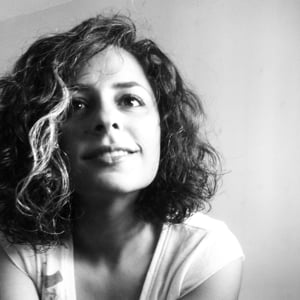 ---
Sat, 27 January 2018
Bad at Sports Episode 611: Vincent Uribe and Lauren Leving
Brian and Dana interview representatives, Vincent Uribe and Lauren Leving, from The Arts of Life on the occasion of the Circle Contemporary exhibition titled Community in Color, featuring artists from their studio and selections by curator, Leving. Our hosts learn about The Arts of Life studio program and the 60 artists they work with between their Chicago and Glenview locations. More info at http://artsoflife.org/.
---
Thu, 7 December 2017
Bad at Sports Episode 610: Karolina Gnatowski
Things get witchy this week as Brian and Ryan weave a conversation on spell casting, rock n' roll, and badminton with fibers artist Karolina Gnatowski.
Fresh off a Skowheagan residency, Gnatowski is burning a four ended candle with looming exhibitions at DePaul University, Free Range, Terrain, and the here and now, "Changeling" at Julius Caesar. Our conversational arc ties together the topics of witchcraft, spells, poetry, badminton, classic rock, and stand-up comedy. Brian reveals his sporting past, Ryan finds just the right word, and KG admits she's never seen "Top Gun."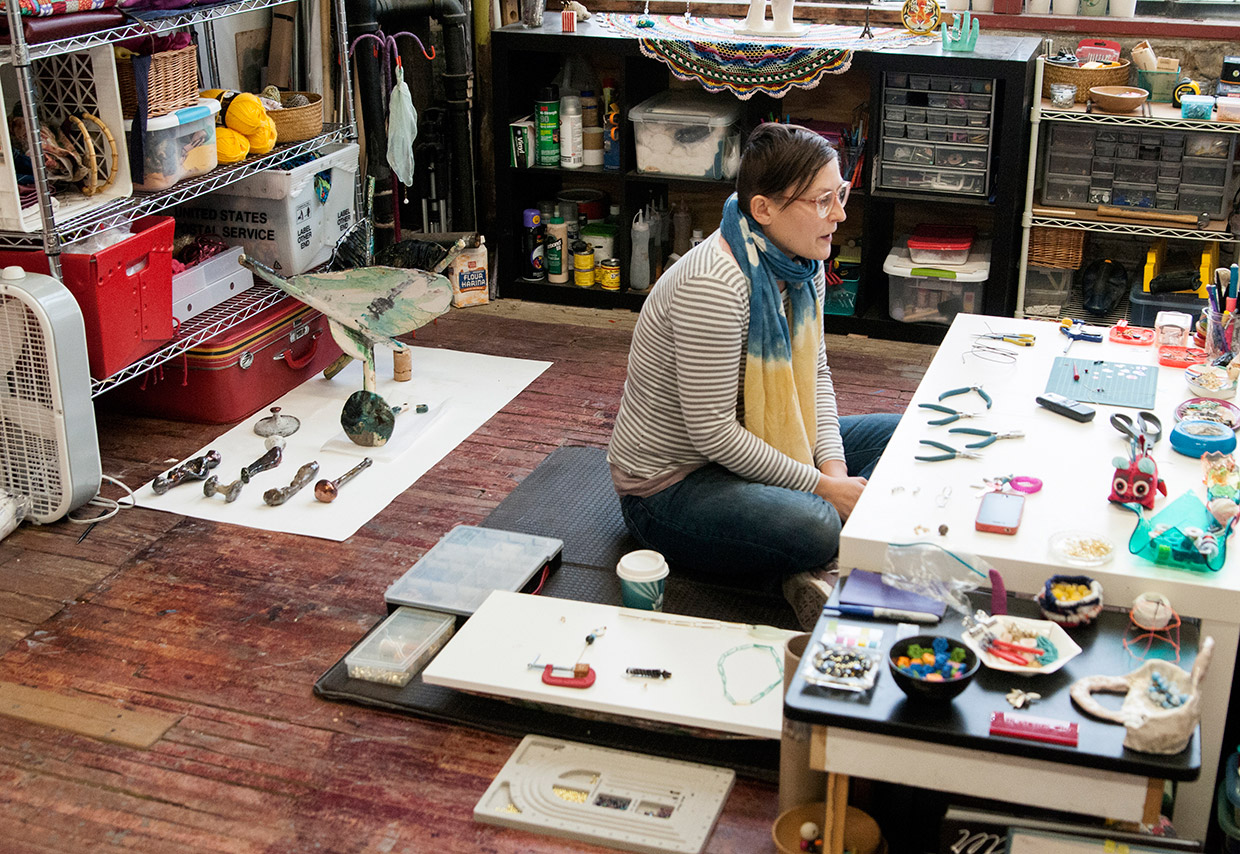 ---
Thu, 30 November 2017
Bad at Sports 609: Public Matters
Public Matter changing the world.
https://publicmattersgroup.com/
Public Matters connects people to their neighborhoods; cultivates shared ownership of place; builds capacity to shape communities.
---
Tue, 28 November 2017
Bad at Sports Episode 608: Alireza Khatami
Alireza Khatami comes into the studio to talk his first feature film
Oblivion Verses (
https://www.youtube.com/watch?v=X1e6OaNQ-2k
) which
pre
miered at the Venice Biennial where it took a golden lion for screenwriting. He chats with
Brian
and Dana on filming beyond plot, making a movie in a language you don't speak, and everything you need to know about cemeteries.
---
Wed, 8 November 2017
Bad at Sports Episode 607: Illuminato, Hunter, and Padberg
How should we teach art after Social Practice and the Post-Studio? Michelle Illuminato (Portland State,) Brett Hunter (Alfred,) and Carol Padberg (Hartford) help us work through the problem.
Recorded at Open Engagement 2017
---
Thu, 2 November 2017
Bad at Sports Episode 606: Jeffly Gabriela Molina
Jeffly Gabriela Molina joins Dana and Ryan in the studio to discuss her paintings and upcoming group exhibition at LVL3. Jeffly introduces us to the intimacy of her image making and even graces us with an original short poem. Ryan terms up our volume with an ode to Structuralism and more in this episode of Bad at Sports Center!
---
Mon, 23 October 2017
Bad at Sports Episode 605: Brian Hieggelke
This week on Bad at Sports Center - New City Publisher Brian Hieggelke! Talking movie making and the extensions of publishing!
Future forward thinking and with a little help from our friends at Today at Apple.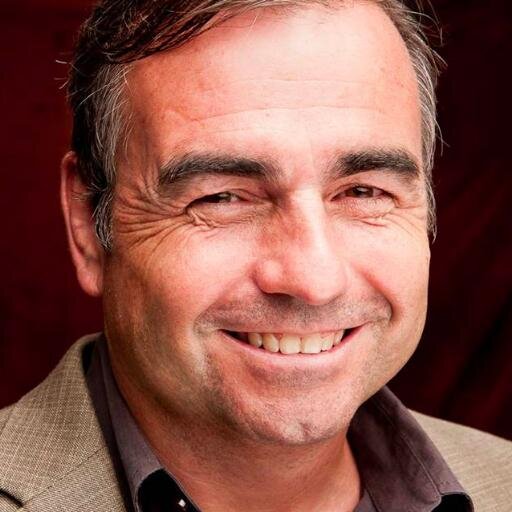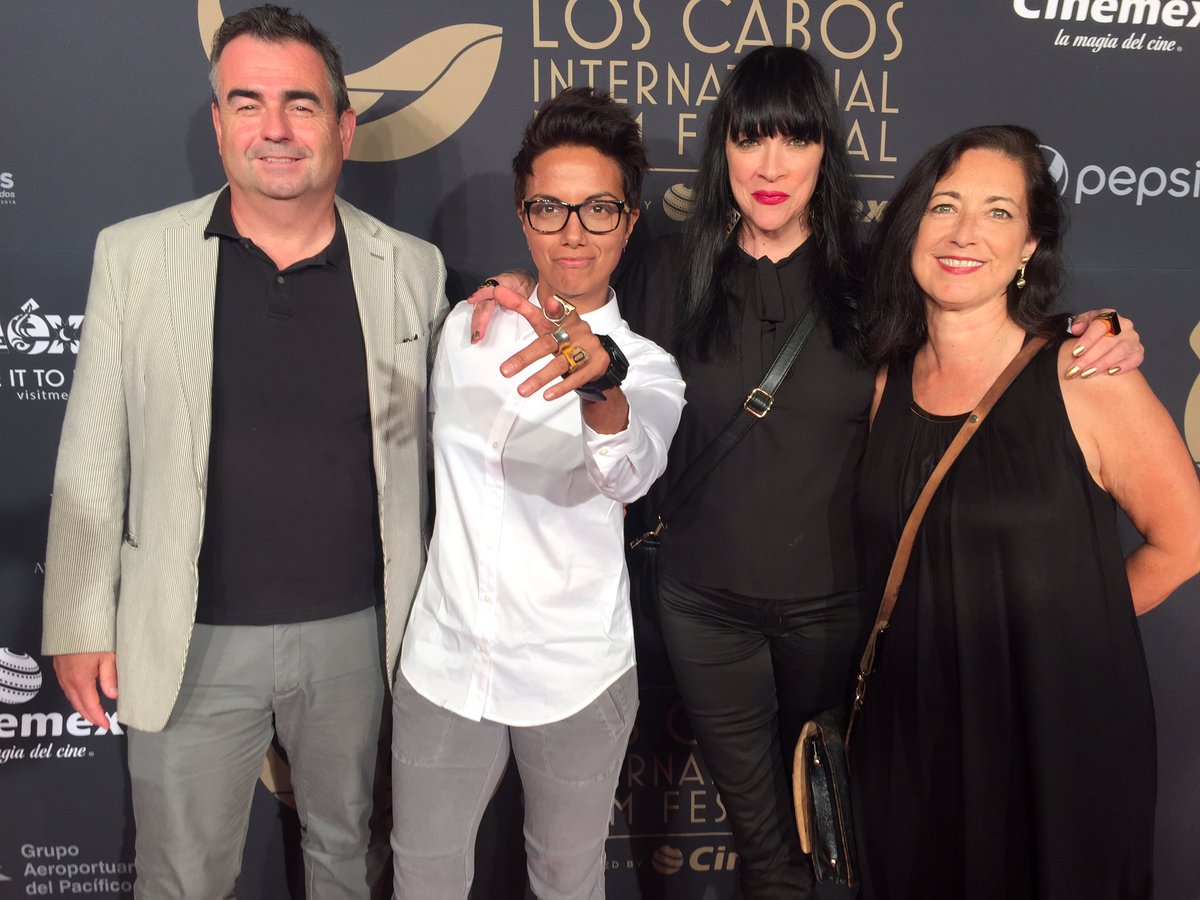 ---
Tue, 17 October 2017
Bad at Sports Episode: 604 Matthew Girson
Oak Park Brawl- Rauschenberg vs. Johns. Who would win in a fight? What if they were underwater? What if they were in the dark? What if they were on a white canvas with a white ground? Who know? Matthew Girson knows. We use a division between these two legendary painters to inform and interrogate the practice of Local Hero Matthew Girson! Woot! I think he was grateful when we left.
Matthew Hoffman "You are Beautiful" at
https://www.apple.com/today/store/northmichiganavenue/
---
Mon, 9 October 2017
Bad at Sports 603: Misael Soto
Misael Soto joins Bad at Sports Center to discuss "Provisional Obstruction," a public sculptural work in collaboration with Ayesha Singh outside of ACRE Projects. We delve into Soto's history of creating monumentally mundane sculpture and their Chicago origin story. DJ Younger Brother puts us into context as we discuss performance, gentrification, and giant beach towels all in this weeks episode.
---
Fri, 22 September 2017
Bad at Sports Episode 602: David Hartt
This week Duncan and Dana interview former Chicagoan David Hartt on the occasion of the opening of his latest commission, in the forest, on location at The Graham Foundation for Advanced Studies in the Fine Arts. David and Duncan talk Canada stuff, and Hartt walks our hosts through his investigation into architect Moshe Safdie's unfinished 1968 Habitat project in Puerto Rico. The multi-part installation is on view at the Graham Foundation until January 6, 2018.
http://www.corbettvsdempsey.com/artists/david-hartt/
http://www.grahamfoundation.org/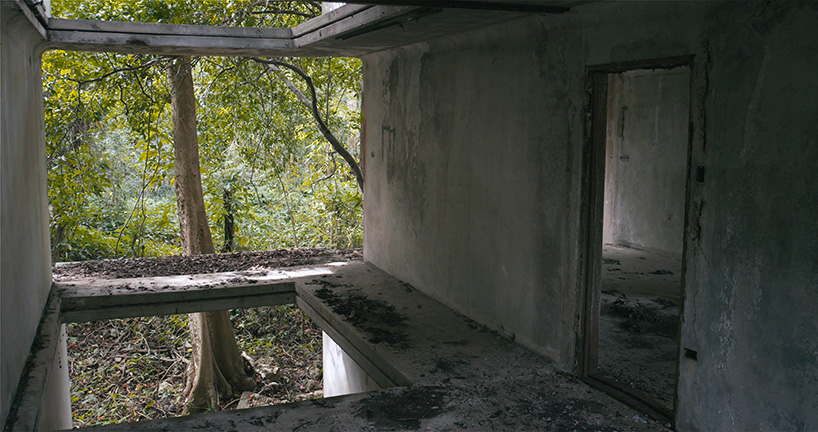 ---
Mon, 18 September 2017
Bad at Sports Episode 601: Coming of Age at Sector 2337
This week, Bad @ Sportscenter darling Caroline Picard, returns to dish on the upcoming exhibit 'Coming of Age,' at Sector 2337. Picard shares the mics with Aki Inomata, Essi Kausalainen, and Rebecca Beachy, three brilliant artists from the all-star exhibition line-up. The conversation includes, but is not limited to: hermit crab housing, hair shirts, the human embodiment of plants, horse skeletons, and taxidermy birds. You must listen to believe.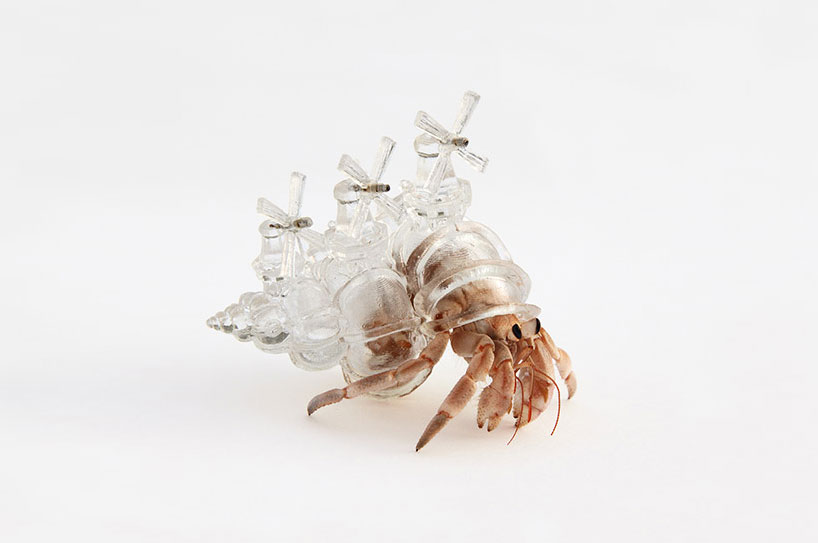 ---
Tue, 12 September 2017
Bad at Sports Episode 600: Lisa Lee
Lisa Lee! Chicago social justice visionary, former Director of Jane Addam's Hull-House and current Director of the University of Illinois Chicago's School of Art and Art History! Hell yes. Recorded at the Oakland Museum at Open Engagement 2016.
Here is the UIC bio...
Lisa Yun Lee is the Director of the School of Art & Art History, a visiting curator at the Jane Addams Hull-House Museum, and a member of the Art History, Museum and Exhibition Studies, and Gender and Women's Studies faculty at the University of Illinois at Chicago. Lisa is also the co-founder of The Public Square at the Illinois Humanities Council, an organization dedicated to creating spaces for dialogue and dissent and for reinvigorating civil society. She has published a book on Frankfurt School philosopher Theodor Adorno titled, Dialectics of the Body: Corporeality in the Philosophy of Theodor Adorno (Routledge, 2004), and researches and writes about museums and diversity, cultural and environmental sustainability, and spaces for fostering radically democratic practices. Lisa received her BA in Religion from Bryn Mawr College, and a PhD in German Studies from Duke University. She is the Co-Chair of the Executive Committee of the Institute for Research on Race and Public Policy at UIC, and she serves on the national boards of the American Alliance of Museums, Imagining America: Artists & Scholars in Public Life, the Ms. Magazine Adviory Board, and the boards of Rebuild Foundation, the National Public Housing Museum, Young Chicago Authors, 3Arts, and the International Contemporary Ensemble.
---
Thu, 7 September 2017
Bad at Sports Episode 599: Aay Preston-Myint
Aay Preston-Myint joins Brian and Dana this week to discuss the alternative publishing imprint, No Coast (http://no-coast.org/), and their newest endeavor, the Chicago Art Book Fair (http://cabf.no-coast.org/), coming for the first time to the Chicago Athletic Association November 16-19th. Preston-Myint schools us on some Chicago apartment gallery history and we discuss dinosaurs, the end. Tune in next week for more shenanigans as Chicago's art "season" officially revs up!
---
Mon, 4 September 2017
Bad at Sports Episode 598: The Floating Museum
A Monumental episode featuring the full Co-Directing cast of The Floating Museum, Faheem Majeed, Jeremiah Hulsebos-Spofford, Andrew Schachman, and Avery R. Young. We parley over a loving critique of the traditional museum model, setting our sites on the whole city of Chicago for the foundation of a new museum.
Docked in it's penultimate port, the Floating Museum' barge can currently be found at Chicago's Riverwalk in analog space, and at www.floatingmuseum.org on the high seas of the interweb.
Shout outs to Megan Sauve, Development Director and Kate Schlachter, Project Manager of The Floating Museum.
---
Sat, 5 August 2017
Bad at Sports Episode 597: Marc LeBlanc Returns!
A former contributor returns as guest. Marc LeBlanc is back and Chicago could not be more excited. We check in about his adventures in Berlin with Kavi Gupta Gallery and LA with the LA Contemporary, and now what the future M LeBlanc Gallery will be.
We also learn a word with Ryan Peter Miller and discuss the MCA kickstarting Michael Rakowitz's Enemy Kitchen as part of his mid career retrospective.
---
Mon, 24 July 2017
Bad at Sports Episode 596: Mauser and Albright
This is a great week at Bad @ Sports Center if you were born under the sign Cancer. Painter Nicole Mauser and Artist/Graphic Designer Tobey Albright scuttle through the studio to discuss their upcoming curatorial endeavor, Privates, at Carthage College.
If today is your birthday, treat yourself to a delicious podcast.
Kinematic
Nicole Mauser
Acrylic and oil on canvas
30in x 28in x 1in
2011
Photo credit: Tom Van Eynde
It's a Wonderful Life, Tobey
Tobey Albright
German graphite on paper
42 3/4 x 33"
2012
---
Tue, 18 July 2017
Bad at Sports Episode 595: Coco Picard
This week Bad at sports center was joined by Caroline (Coco) Picard to talk through her most recent graphic novel, "The Chronicles of Fortune."
We also catch up about the goings on at Sector 2337 and the Green Lantern Press.
Oh and there is always the specter of the anthropocene.
http://sector2337.com/green-lantern-press/about-the-green-lantern-press/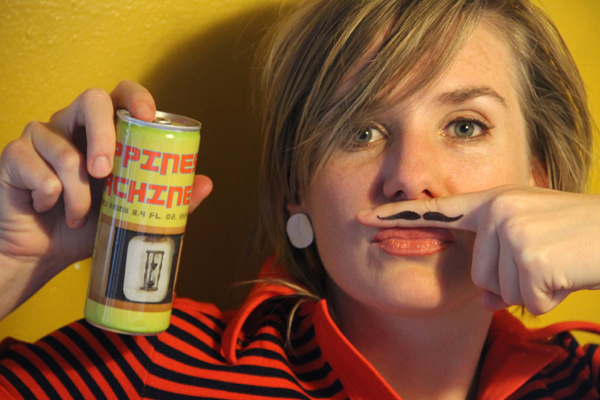 ---
Wed, 21 June 2017
Bad at Sports Episode: 594 Candida Alvarez
In this episode we track the musings and mellifluous tones of Candida Alvarez. Her retrospective is at the Chicago Cultural Center, her work has been included in the Kemper Survey of contemporary abstraction, and her work with COMME des GARÇONS is just about to drop!
We trace the ins and outs of domesticity, abstraction, hallucinatory practices, poetics, Bruce Rauner's policies towards art and education, and the current Michael Bonesteel controversy at SAIC.
---
Fri, 16 June 2017
Bad at Sports Episode 593: Third Object
This shiny new episode of Bad @ Sports Center spotlights curator Raven Munsell. We chat about her latest curatorial project with 3rd Object, titled Sneaker Boy Dreams, from artist Ashley Teamer. Munsell also sheds some light on the ACRE inspired exhibit at Heaven Gallery, Summer Sessions, before we dive deep into all that is ACRE. And finally, the light at the end of this illuminating tunnel, is a discussion of the dearly departed, bumper sticker bonanza, Trunk Show. All this and not a single bad word.
---
Fri, 9 June 2017
Bad at Sports 592: P.O.W.E.R Project and the Comfort Station
Triple Exclamation Points. B@SC presents the top of the call sheet for the P.O.W.E.R. Project. In addition to being the acronym to end all acronyms - Preparation, Organization, Wonderment, Empowerment, Resistance – this project is the brilliant baby of the Comfort Station and the Art Leaders of Color Network (ACLN). Jordan Martins discusses the origin story of the Comfort Station, Felicia Holman spills about her Honey Pot Performance, and Nina Yeboah tells the tale of her project, Africa Reads Chicago.
http://www.comfortstationlogansquare.org/
https://www.facebook.com/artleadersofcolornetwork/
https://www.honeypotperformance.com/
http://chi-readingafrica.tumblr.com/about
We steeped some T, discussing the spectacle that is MCA's Murakami exhibition.
We got to take our Duncan MacKenzie surrogate, Jesse Malmed, for a test drive. <winky face>
And above all, we celebrated the life, death and birthday of the purple one himself, PRINCE.
---
Mon, 5 June 2017
Bad at Sports Episode: 591 Erin Jane Nelson
ERIN JANE NELSON!!!
The Psycopomp-er herself checks in do discuss Animal cognition, human speciesism, Aron Gent, threats to an Open Society, Fivver, Quilts, Jacquard fabric printing technology, operating as an artist and as an institution!
http://sexmagazine.us/sexlife/erin-jane-nelson-at-hester/
http://documentspace.com/exhibitions/erin-jane-nelson/
And the T...
Sam Durant and the Walker vs. everyone else
http://www.startribune.com/read-artist-sam-durant-s-full-statement-on-scaffold-controversy/425141933/
Theaster Gates vs. the South Side Weekly
https://southsideweekly.com/cracks-in-theaster-gates-rebuild-foundation/
Prospect 4?
https://www.bestofneworleans.com/thelatest/archives/2017/05/23/prospect4-artists-announced-trevor-schoonmaker-previews-expo
---
Fri, 26 May 2017
Bad at Sports Episode 590: Naima Keith and Ian Weaver
This week we check in with Naima Keith and Ian Weaver...
Naima Keith Deputy Director of Exhibits and Programs at the California African American Museum and Chicago Art rocker and roller Ian Weaver join the show to talk about the Artadia Granting program, (COOK COUNTY - YOUR ARTADIA APPLICATIONS ARE DUE ON THE FIRST OF JUNE,) Museum Challenges, tindering artists, programing at CAAM, Pilsen and the Little Village, inventing histories for communities which have suffered erasure, the Black Knight Archive, and how facing the past helps us find the future.
The T is rich this week with a bizarre and public fight on Facebook between two prominent Chicago Art worlders, the South Side Weekly digs deep into Theaster Gate's Rebuild Foundation, and the Chicago Torture Justice Center Opens today!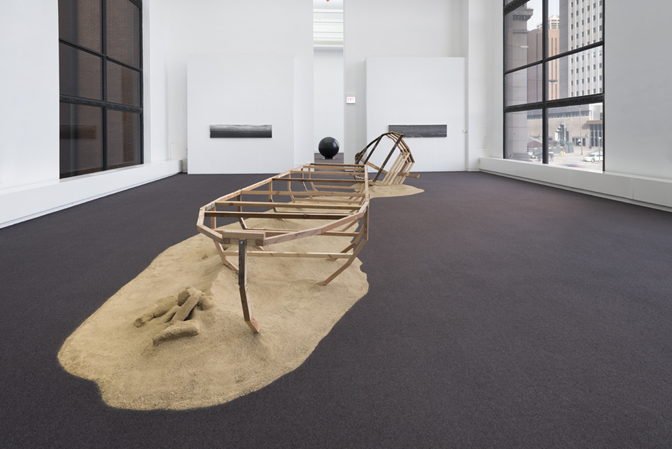 ---
Thu, 25 May 2017
Bad at Sports Episode 589: Ionit Behar
Ionit Behar!!!
This week we are joined by Spertus Curator and Independent force Ionit Beher.
We talk Spertus, Ben Shahn, Fieldwork Collaborative, the Chicago Parks District and Public Spaces, field houses and the "More Strange then True," the tension of Public Trust, and The bathroom as the site of the new Avante Garde.
Enjoy!
---
Mon, 15 May 2017
Bad at Sports Episode 588: Deana Haggag
This week Bad at Sports Center is joined by Deana Haggag! The newly appointed President and CEO of United States Artists!
From Deana Haggag's site...
Deana Haggag is the President & CEO of United States Artists, a national arts funding organization based in Chicago, IL. Before joining USA in February 2017, she was the Executive Director of The Contemporary, a nomadic and non-collecting art museum in Baltimore, MD, for four years. In addition to her leadership roles, Deana lectures extensively, consults on various art initiatives, contributes to cultural publications, and has taught at institutions such as Towson University and Johns Hopkins University. She is on the Advisory Board of Recess and Council of Common Field, and has served as a member of the Affiliates Board for the Museums and Society Program at Johns Hopkins University and StageOne/FANS council at the Baltimore School for the Arts. She received her MFA in Curatorial Practice from the Maryland Institute College of Art and a BA from Rutgers University in Art History and Philosophy.
She is proudly a first-generation Egyptian-American Muslim woman of Afro-Arab descent.
She currently lives between Chicago and Baltimore.
---
Tue, 9 May 2017
Bad at Sports Episode 587: Paul Hopkin and Jason Dunda
Paul Hopkin drops by to talk about surviving your art world, running a gallery and cultural enterprise, and what it is like to be late. Jason Dunda pinch hits while wait for Paul and talks about PAINTING. He also mentions support he has received from the Canada Council. We all take a moment to remember Vito Acconci and his seminal work: Seed Bed.
All and all this is a banter filled tart. Enjoy.
---
Sat, 22 April 2017
Bad at Sports 586: Lea Devon Sorrentino
---
Mon, 17 April 2017
Bad at Sports Episode 585: John Opera and Aron Gent
This week we catch up with Chicago based photographer come painter John Opera and Document Author Aron Gent!
---
Tue, 11 April 2017
Bad at Sports Episode 584: Edward Cabral
Join the wonderfully wacky hosts of Bad at Sports Center as they welcome Edward Cabral, Executive Director and Chef of the Sanctuary Cafe at the University Church in Hyde Park to the show. This delicious episode covers covers Mexican Chocolate Cake with a twist, cookie challenges, professional pumpkin carving and how an art school grad broke into the artistic baking scene. Enough arts, jokes & "orts" to go around!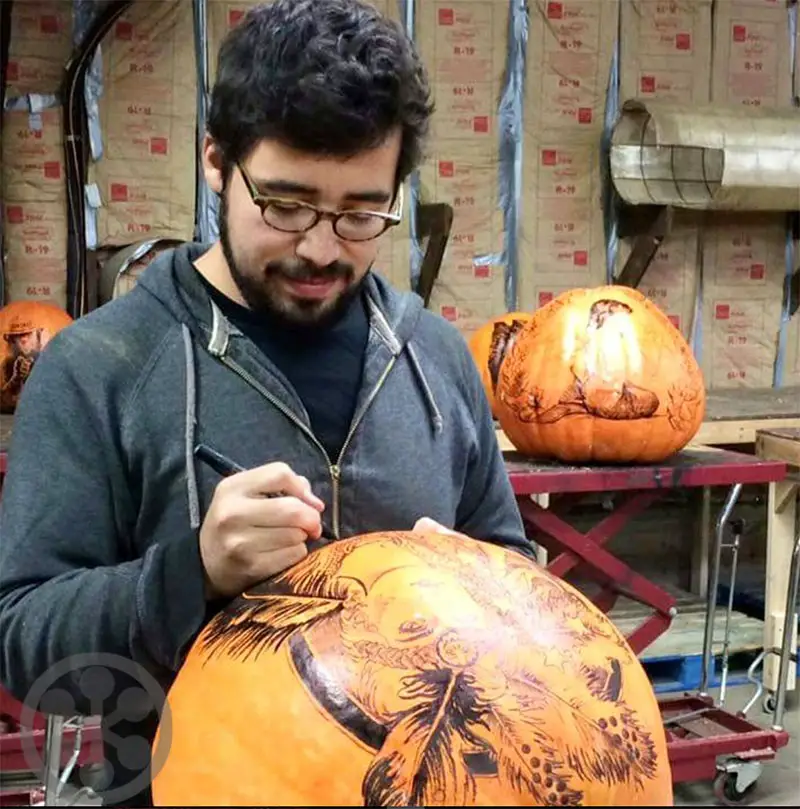 ---
Wed, 29 March 2017
Bad at Sports Episode 583 Paul Catanese
From Paul's Website...
Paul Catanese is a hybrid media artist whose diverse range of works include installation, printmaking, video, sculptural objects, handmade paper, artists books, code, net.art, and projections which have been exhibited internationally, notably at the Whitney Museum of American Art, the New Museum of Contemporary Art, SFMOMA Artists Gallery, La Villette and the China Academy of Art; with screenings at the Bangkok Experimental Film Festival, Stuttgart Filmwinter, FILE, ANIMAC, ExUrban Screens, New Forms Festival, and ISEA2014 Dubai. He has received commissions from Rhizome.org and Turbulence.org, and was awarded a 2014 Efroymson Contemporary Arts Fellowship. Catanese is Associate Professor of Art & Art History and Director of the Interdisciplinary Arts & Media MFA Program at Columbia College Chicago.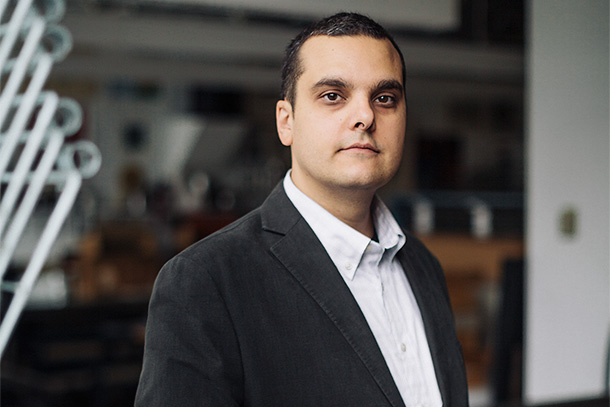 ---
Fri, 24 March 2017
Bad at Sports 582 EDRA SOTO!
Edra Soto joins us on Bad at Sports Center!
Check her out while you can. It has been an outstanding couple of years for her and the Franklin!
http://www.artsclubchicago.org/exhibition/edra-soto-screenhouse/
https://www.theskiclubmilwaukee.com/
http://sector2337.com/exhibits/#graft
http://art.newcity.com/tag/edra-soto/page/2/
http://thefranklinoutdoor.tumblr.com/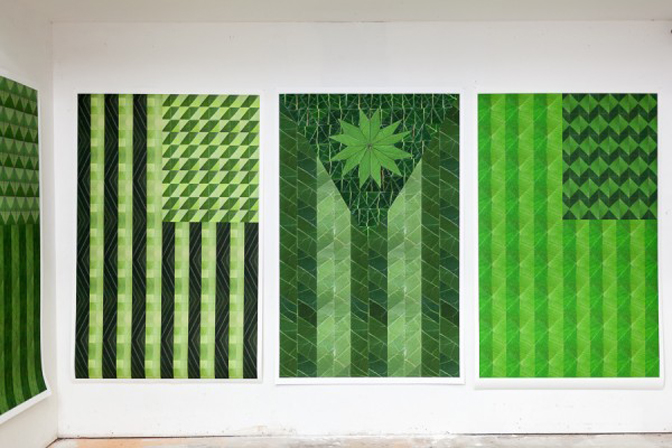 ---
Fri, 17 March 2017
Bad at Sports Episode 581: NIC Kay
NIC Kay! on Bad at Sports Center from WLPN 105.1 in Chicago. (B@SC #5 for those keeping track.)
See you next week.
---
Sat, 11 March 2017
Bad at Sports Episode 580: Rebecca Keller
Bad at Sports Center Episode 4 from the studios of WLPN Radio!
Rebecca Keller!
http://rebeccakeller.net/home.html
Rebecca Keller's numerous awards include two Fulbrights, an American Association of Museum International Fellowship and grants from the National Endowment for the Arts and Illinois Arts Council. She has exhibited widely, including exhibitions at the Museum of Contemporary Art in Chicago, the Hyde Park Art Center; the International Waldkunst Biennial; the Estonian National Art Museum, the Portland Art Museum; the International Museum of Surgical Science; the Tartu Art Museum; Elmhurst Art Museum and many others. In recent years her work has focused on history as a category and engine for art-making: her Excavating History projects use art and writing to expand and complicate the established narratives of historic sites. These "site-complicit' interventions have occurred nationally and internationally, in locations as diverse an anatomy theater in Estonia to the Jane Addams Hull House Museum in Chicago. Her book about this work: Excavating History; When Artists Take on Historic Sites was published in 2012 by Stepsister Press. A second edition came out in 2015.
Keller was cofounder of YoYoMagazine.org, an online journal of art, writing and creativity. She also writes fiction, and was a finalist for the Chicago Literary Guild's 2013 prose award, and has twice been nominated for the Pushcart Prize.
We also tackle "Hegemony," Dana gives us a heads up on the "T," and mention 5 things you could have seen this week.
---
Fri, 10 March 2017
Bad at Sports Episode 579 Carris Adams
Carris Adams! Rocking Bad at Sports Center episode 3!
Found bio (from http://www.messagesinthestreet.com/carris-adams/):
Carris Adams' (B. 1987, Dallas, TX., lives Chicago) creates large scale drawings and paintings to address the signs and signifiers within a landscape that suggests difference, otherness and value. Believing that within the landscape are signs (literal, symbolic and semiotic) pointing to race, gender, systemic inequalities and resilience- Adams's peripatetic practice allows for these images, objects and language to become source material for the studio. Recent exhibition include Trapped in Acapulco, Logan Center Exhibitions, The University of Chicago (2015), Lands End, Logan Art Center Exhibitions (2015), and "Re", South Dallas Cultural Center, Dallas TX (2014). Adams received her BFA from The University of Texas at Austin and her MFA from University of Chicago, Chicago IL.
Joined us thanks to Tiger Strikes Asteroid Chicago http://www.tigerstrikesasteroid.com/tagged/thisthatandthethird
---
Wed, 8 March 2017
578: Claire Ashley
Claire Ashley! Painter Sculptor? Party human? We celebrate women on this the day of WOMEN striking!
Real show note when we have women who will help us.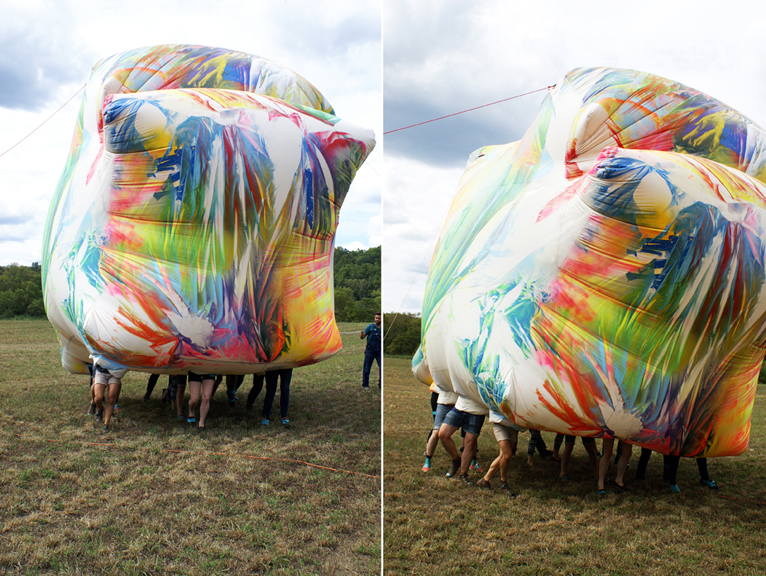 ---
Tue, 28 February 2017
Bad at Sports Episode 577: Kerry James Marshall WLPN B@SC Radio Edit
Here in our second episode of the Bad at Sports Center show we make a fan favorate episode radio friendly...
Welcome back Kerry James Marshall!
---
Fri, 17 February 2017
Bad at Sports Episode 576: Guy Richards Smit
This week: Our first live show from 105.5 WLPN-LP, an interview with Guy Richards Smit
---
Tue, 14 February 2017
Bad at Sports Episode 575: Daniel Tucker and Anthony Romero OYO
Daniel Tucker and Anthony Romero join us live from the Chicago Cultural Center during the Latin X conference to discuss the exhibition, book, and event series "Organize Your Own" then we post a panel they organized that was presented by Chicago's MCA and Columbia College.
Discussion at the MCA Chicago,
This discussion will start with a screening of an excerpt from the film American Revolution 2 (by the Film Group) followed by a discussion about artists who are organizing in culturally and ethnically specific networks, including Eric J. Garcia, Nicole Marroquin, and Maria Gaspar, moderated by Anthony Romero.
Originally conceived as a two-city exhibition, following the election the project is now beginning a year long national tour - details about how to get involved are here https://organizeyourown.wordpress.com/ and the catalog can be purchased here http://soberscove.com/book/organize-your-own/
---
Mon, 30 January 2017
Bad at Sports Episode 574: Suhasini Kerjriwal
Suhashini Kejriwal, a Kolkata based artist, was a Jackman Goldwasser Resident at the Hyde Park Art Center this past summer. Duncan MacKenzie and Tanya Gill caught up with Kejriwal in her new studio. They had a lively discussion about Kejriwal's creations, urban centers and the importance of walking. Suhashini Kejriwal, a Kolkata based artist, was a Jackman Goldwasser Resident at the Hyde Park Art Center this past summer. Duncan MacKenzie and Tanya Gill caught up with Kejriwal in her new studio. They had a lively discussion about Kejriwal's creations, urban centers and the importance of walking.
---